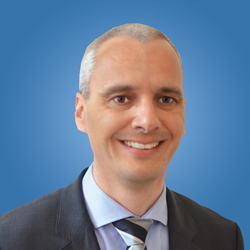 Alcidion has seen significant growth over the past year. By bringing Chris on board we now have the right team to take Alcidion to the next level.
Adelaide, South Australia (PRWEB) April 27, 2015
Dr. Stephens brings with him a wealth of healthcare and information system technology experience with global public and private corporations. Chris contributed to the success of Orion Health in New Zealand, Canada, Singapore and Australia. Dr. Stephens was the Managing Director of Orion Health in Australia from 2011 to 2014 and subsequently as the National Sales Director.
"Alcidion has seen significant growth over the past year," said Russell Yardley, chairman of the board at Alcidion. "By bringing Chris on board we now have the right team to take Alcidion to the next level."
Dr. Stephens is well known figure in the health care industry as one of the key players in establishing Orion Health solutions in the Australian Market.
While at Orion Health, Dr. Stephens helped the company through a period of rapid global revenue growth, with the company enjoying 26% CAGR over the past decade growing from 17 employees to more than 1,100 employees, with deployments in 25 countries and serviced by 27 Offices in 15 locations worldwide. Orion Health floated in December 2014.
"Clinical Informatics is a rapidly growing market that's critical to improve productivity, safety and efficiency across the continuum of health. Alcidion has demonstrated clear technology leadership over other players in the space and I'm excited about helping to guide the company to a broader role in the market. I believe this is the right company, at the right time, in the right market," said Dr. Stephens.
"With the drive for cost control and the new mandates surrounding EMRAM regulations, Alcidion has an ideal solution," said Dr. Stephens. "I'm looking forward to helping Alcidion expand on their track record of delivering significant improvements to patient flow."
The appointment coincides with major technical and market advancements for Alcidion, with the company recently announcing enhanced features for its award-winning Miya Platform. The new version, extends the product's architecture to support Physician Order Entry and Smartforms - features key to increasing clinician productivity and mitigating clinical risk.
'Alcidion's focus is on empowering clinicians to deliver the highest quality patient care" said Ray Blight, co-founder of Alcidion. "Chris's significant experience in bringing new medical technologies into the mainstream will be very important to us as we begin our next phase of growth."
### ENDS ###
For further information, please contact:
Ray Blight
Alcidion Corporation
Chief Executive Officer
tel: +61 8 8208 4600
ray.blight(at)alcidion(dot)com
Nathan Buzza
Alcidion Corporation
Director
tel: +61 8 8208 4600
nathan.buzza(at)alcidion(dot)com
About Alcidion
Alcidion Corporation is an innovative health informatics company that specializes in clinical products that improve productivity, safety and efficiency. Alcidion's solutions target key problems for Emergency Rooms, Inpatient Services and Outpatient Departments and are built upon a next generation health informatics platform, which incorporates an intelligent EMR, Clinical Decision Support Engine, Data Integration Capability, Smartforms, Terminology Support and Standards Based Web Services.
Alcidion's focus is on delivering solutions that enable high performance healthcare and which assist clinicians by minimising key clinical risks, tracking patient progress through journeys and improving quality and safety of patient care.
© Alcidion Corporation 2015. Alcidion and Miya are registered trademarks. All other brands and product names and trademarks are the registered property of their respective companies.