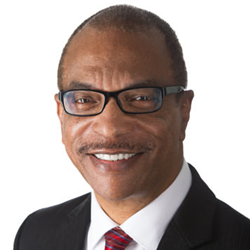 Boston, MA (PRWEB) April 27, 2015
Isaacson, Miller, the national executive search firm, today announced that John W. Roberts has joined its executive search team as Vice President. Mr. Roberts joins Isaacson, Miller from the University of Houston where he served as Dean of the College of Liberal Arts and Social Sciences. With more than 30 years of experience in higher education, Mr. Roberts brings an extensive network and in-depth knowledge of the issues facing the leadership of today's public and private universities. He will be based in the firm's Washington, D.C. office.
"We're excited to welcome John to our firm," commented John Isaacson, founder of Isaacson, Miller. "His impressive credentials, understanding of the challenges facing university leadership and experience guiding important cultural organizations will provide tremendous value to the organizations we serve."
Prior to his tenure at the University of Houston, Mr. Roberts served as Dean of Arts and Humanities, as well as Chair of the Department of African and African American Studies, at the Ohio State University. He was a professor in the Department of Folklore and Folklife and served as Director of the Afro-American Studies Program at the University of Pennsylvania.
In 2000, Mr. Roberts was appointed Deputy Chairman of the National Endowment for the Humanities by the Clinton White House and served in the position until 2002. He is also the past president of the American Folklore Society and the Association of African and African American Folklorists. He has served on the Advisory Board of the Folklife Center at the Smithsonian Institution and the Advisory Board of the Center for American Folklife at the Library of Congress. Mr. Roberts received his BA from Tusculum College, an MA from Columbia University, and a PhD from the Ohio State University.
About Isaacson, Miller
Isaacson, Miller is a national executive search firm specializing in recruiting transformative leadership for mission-driven organizations. With the largest higher education executive search practice in the U.S., its searches have placed some of the most respected and successful presidents, chancellors, deans, department heads and administrative professionals in the country's leading universities, colleges and academic medical centers. Founded in 1982, Isaacson, Miller is continually honing the craft of executive search to serve the evolving needs of the civic sector. For more information on Isaacson, Miller, visit http://www.IMsearch.com.