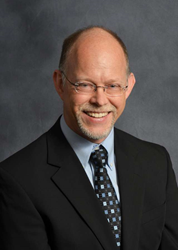 HNTB is thrilled to have a seasoned sports architecture professional such as Paul join the architecture practice
KANSAS CITY, Mo. (PRWEB) April 24, 2015
Paul Griesemer, AIA, LEED AP, has joined HNTB Corporation's Central Division architecture practice as senior project manager and associate vice president. He brings more than 30 years of experience in architectural design, including stadiums, convention facilities and Olympic venues. Griesemer will be based in HNTB's Kansas City, Missouri, office.
As a leader in the firm's architecture practice, Griesemer will assist in strategic planning for all markets and promote the professional development, training and mentoring of HNTB's architecture staff. For his first assignment with the firm, he serves as senior project manager on the new Milwaukee Bucks arena project.
"HNTB is thrilled to have a seasoned sports architecture professional such as Paul join the architecture practice," said Gerardo Prado, HNTB sports group director. "He is a nationally recognized expert, known for his numerous contributions to sports architecture around the world, and he will serve as an invaluable asset as HNTB continues to provide architectural services to professional and collegiate sports venues throughout the United States."
Prior to joining HNTB, Griesemer led the facility design efforts for numerous sports architecture ventures, including professional, collegiate and international venues. His project experience includes work on the Mercedes-Benz Superdome in New Orleans, the redevelopment of Vaught-Hemingway Stadium for the University of Mississippi in Oxford, Mississippi, the reconstruction of Lambeau Field for the Green Bay Packers in Wisconsin and the international Olympic stadium competition for Istanbul, Turkey.
Griesemer is involved in the American Institute of Architects, the Missouri Council of Architects and the Stadium Managers Association. He earned a Bachelor of Architecture from Kansas State University.
HNTB has provided architectural and design services on collegiate and professional sports venues throughout the United States, including designing the reconstruction of Orlando Citrus Bowl; the renovation and of Memorial Stadium at the University of California, Berkeley; and the recently completed Levi's Stadium in Santa Clara, California, home of the San Francisco 49ers. The firm currently serves on the design teams for the new Milwaukee Bucks arena and a revitalized Sun Devil Stadium at Arizona State University.
About HNTB
HNTB Corporation is an employee-owned infrastructure firm serving public and private owners and contractors. With more than a century of service in the United States, HNTB understands the life cycle of infrastructure and addresses clients' most complex technical, financial and operational challenges. Professionals nationwide deliver a full range of infrastructure-related services, including award-winning planning, design, program management and construction management. For more information, visit http://www.hntb.com.