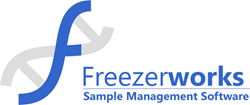 The upgrade has a lot of great new features, is forward looking, particularly with regard to anticipated regulations for patient privacy, and people are very excited about it
Mountlake Terrace, WA (PRWEB) April 27, 2015
In April 2015, Dataworks Development received some exciting news: its first quarter had been extremely successful, with sales increasing 31% when compared to the first quarter of the previous year. Additionally, the number of renewals for its customer care program, which gives clients a free software upgrade, had increased by 30%. Now, as the company prepares to release their 2015 Freezerworks upgrade, it is expecting its next three quarters to be just as successful as the first, as sales and interest remain strong.
Having launched Freezerworks in 1992, Dataworks is perhaps the most veteran company offering laboratory sample management software on the market. Its representatives credit this long-standing success to their focus on innovation, support, and configurability: the company typically releases a major upgrade every two years, which allows their clients to keep up with the fast-paced, constantly-changing industry. In the coming months, Dataworks plans to release the latest of these software upgrades, which its representatives say will only contribute to the company's reputation for excellence.
"We're continuing to set a standard for biorepository data management," said Rick Michels, Dataworks' Vice President for Marketing. "The industry evolves so quickly that many other companies cannot always keep up with customer demands, but with this major upgrade we demonstrate that we will continue to be here for the long run and we're a solid, stable company that will continue to set industry standards."
The 2015 Freezerworks upgrade won't be released until late May, but the company is attributing its first quarter success to growing excitement over the software update, pointing to a 34% increase in sales for their flagship Freezerworks Unlimited product. Additionally, the company reports that a 30% increase in their unique customer care renewal program. Unlike other companies, Freezerworks' customer care renewal program is optional, and allows users to opt in or out while maintaining their license and use of the program in either case. This suggests that more biobanks are finding ways to become self-sustaining. Renewals also allow clients tor receive the 2015 upgrade at no additional cost.
"The upgrade has a lot of great new features, is forward looking, particularly with regard to anticipated regulations for patient privacy, and people are very excited about it," Michels said. "So far, we're hitting record numbers in upgrade requests for Freezerworks 2015."
To further promote this level of excitement, the company will demo the beta version of the upgrade at two upcoming events: the Bio IT conference in Boston and the ISBER Conference in Phoenix. The Bio IT Conference is the week of April 19 and offers IT professionals in the biomedical industry the chance to learn more about new technologies and trends in the industry. Freezerworks has attended this event for five years and will have a booth. Meanwhile, the 15th annual Isber Conference, held the first week of May, is the world's largest biobanking conference, drawing biorepository centers from around the world. Given the excitement that already surrounds the 2015 Freezerworks upgrade, there is little doubt that the beta release will draw plenty of attention at both events.
About Freezerworks
Freezerworks helps research and biotech laboratories keep track of samples and specimens. Their product line of sample management software meets FDA guidelines. To learn more, visit freezerworks.com