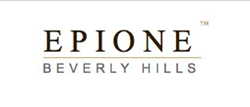 Epione is proud to offer a treatment like LipoFreeze that helps our clients look and feel their best without causing a huge disruption in their everyday lives
Beverly Hills, CA (PRWEB) April 24, 2015
On April 1, Epione, an advanced cosmetic medical center, began offering the LipoFreeze fat freezing treatment protocol to its clients for the first time.
Grace Russell, Company Spokesperson, says LipoFreeze is one of the newest fat reduction and body toning protocols and may significantly improve upon already-existing CoolSculpting technology.
"We believe this protocol offers an improvement over the CoolSculpting procedures we had previously offered, as it ultimately delivers better results," Russell says. "LipoFreeze combines the best aspects of CoolSculpting with acoustic wave therapy and can target and eliminate fat cells in some of the biggest problem areas like the back of the legs, thighs, hips, buttocks, lower abdomen and upper arms."
Unlike other fat reduction procedures such as liposuction, LipoFreeze is entirely non-invasive and has minimal, usually temporary, side effects. It targets fat cells for destruction and elimination using the body's natural metabolic processes rather than physically removing them.
"Many people are drawn to the immediate results that liposuction can deliver -- however, recovering from liposuction can be painful and there are numerous risks involved with surgical procedures," Russell says. "Cryolipolysis lets your body get rid of fat cells at its own pace. This creates long-lasting and measurable results; circumference and fat thickness reduction is often seen within the first 28 days after treatment."
The LipoFreeze treatment employs advanced Cryolipolysis, freezing fat cells to sub-zero temperatures. When fat cells are frozen, they break down into a form that can be easily absorbed metabolically. Gel applicator pads are applied to the patient's skin to directly target fat deposits, and cooling is gently delivered from the outside in. This process crystalizes and kills unwanted fat that the body's natural processes then eliminate permanently.
Russell says treatment sessions usually take between 30 and 60 minutes, and for most clients the procedure is relatively painless and relaxing -- patients can read, watch a movie or simply sit back and relax as they undergo the LipoFreeze treatment. Best of all? There's no downtime required for this procedure; patients can resume their everyday activities immediately.
"Epione is proud to offer a treatment like LipoFreeze that helps our clients look and feel their best without causing a huge disruption in their everyday lives," she says. "With the introduction of LipoFreeze, I believe we've significantly enhanced the effectiveness of non-surgical fat reduction. The LipoFreeze protocol capitalizes on a combination of the energy properties of three distinct treatment modalities."
About Epione
Epione offers cosmetic surgery in Beverly Hills to a wide variety of clients. Treatment options include Botox, eyelid surgery, laser hair removal, LipoFreeze, and much more. The Epione team helps people change their look using the latest technology, advanced technical expertise, and top notch patient care. To learn more about what Epione can do for skin, hair or body, visit epione.com