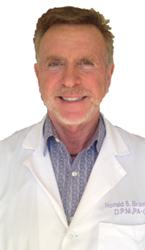 "We are seeing some exciting clinical results when using this combination with patients suffering from arthritis!"
Sarasota, Venice, Bradenton, Tampa Florida (PRWEB) May 03, 2015
Over the years, Gecko Joint & Spine has been using prolotherapy, platelet rich plasma or PRP, hyaluronic acid and stem cells to rejuvenate joints. They have explored various combinations of nutrients to stimulate the body to repair itself. The word prolotherapy comes from the word proliferation. Proliferation therapy or regenerative injection therapy are different terms used to describe prolotherapy. Prolotherapy is a treatment in which tissue is injected with an irritant solution into a joint space, weakened ligament, or tendon insertion with the goal being for the body to respond with a local inflammatory effect that will lead to new tissue being created. This new tissue can be cartilage, tendon or muscle. By strengthening the painful tissues associated with injuries or chronic arthritis, painful conditions and poor function often improve. One of the strongest solutions Gecko Joint & Spine uses to create "proliferation" is PRP or Platelet Rich Plasma, which is a concentration of a patient's own blood. Within the blood are growth factors that act to maintain strength and tissue health. These growth factors can be extracted from blood that is taken from a simple blood draw. Gecko Joint & Spine has been using PRP for many years and has found that there are other nutrients that can be used alongside the PRP to have a great effect in achy and arthritic joints. They have named this Super PRP Therapy.
Super PRP Therapy is PRP combined with a certain type of Hyaluronic Acid, Glucosamine Sulfate and Honey Matrix. Honey Matrix is Gecko's answer to the challenge many practitioners have with scaffolding in order to create new tissue. Scaffolding is an important part of holding a structure for the new graft from PRP to take on the shape and volume of the new tissue that is created. Using fibronectin and vitronectin that is available in the plasma of a patient's own blood Gecko can process this into "honey matrix". Gecko Joint and Spine also uses stem cells in their super PRP on certain cases where they might additionally include stem cells from bone marrow and or adipose tissue or fat. By adding stem cells this can even further improve the effect of new cartilage growth which leads to an improvement in the pain from arthritis.
By utilizing this unique combination, Gecko Joint & Spine is able to help many patients achieve lasting pain relief. Gecko Joint and Spine offers a free consultation either in the office or over the phone. Call (941) 330-8553 to schedule an appointment today and find out if super PRP is the right course of treatment.