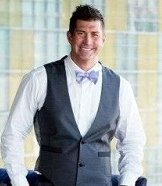 Denver, Colorado (PRWEB) April 28, 2015
Mortgage Banker, Mr. Jason M. Ruedy, also known as The Home Loan Arranger, helps clients on a daily basis select a mortgage with the lowest possible interest rate and best available loan terms. Additionally, Mr. Ruedy advises potential homebuyers on how to precisely time a mortgage rate lock.
As part of his regular service to mortgage borrowers, Mr. Ruedy offers guidance to clients on how to compare available interest rates and when to settle on a mortgage that combines a good interest rate, reasonable fees and an acceptable rate lock period.
According to an article published on Finance.Yahoo.com on April 20, 2015, How to Lock a Mortgage Rate for a Good Deal, "Mortgage rates fluctuate daily, making it hard to pinpoint the perfect moment to lock. To simplify the mortgage rate-lock decision, keep these things in mind: 1) It's all in the timing, and 2) It's best to compare a linkup of interest rates."
The article also states, "When locking a mortgage rate, don't concentrate on the media frenzy or cocktail conversations on whose rate is lower. Focus on the estimated closing date, and time your rate lock with that."
According to Mr. Ruedy, borrowers often get very frustrated when it comes to locking in a mortgage interest rate because they want the best rate available and don't know when that rate will appear.
"Many of my clients become apprehensive immediately before they agree to a mortgage rate lock. They always wonder whether they should wait a day or two for rates to go lower. I always tell buyers that it's very difficult to time the market perfectly, but it's important to lock in a good rate as soon as it becomes available." - Jason M. Ruedy, The Home Loan Arranger
Just as the Finance.Yahoo.com article indicates, Mr. Ruedy believes that borrowers should "grab it while you can." Because there is no telling when mortgage interest rates will rise higher, locking in good rate when it's obtainable is always a good move.
About The Home Loan Arranger:
Mr. Jason M. Ruedy, also known as The Home Loan Arranger, has 20+ years of experience in the mortgage business. His company was built around the crucial principles of hard work, discipline, and determination. The Home Loan Arranger evaluates client applications quickly and efficiently and structures loans with the best possible terms. Mr. Ruedy is successful in achieving loan closings for clients while meeting their highest expectations. Jason M. Ruedy is ranked #2 in the state of Colorado by Scotsman Guide, which is the top leading resource for mortgage originators.
For media inquiries, please contact Mr. Jason M. Ruedy, "The Home Loan Arranger":
The Home Loan Arranger
512 Cook St #100
Denver, CO USA
Phone: (303) 862-4742
Toll Free: (877) 938-7501
http://www.thehomeloanarranger.com/