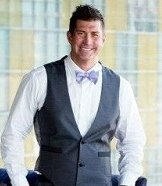 Denver, Colorado (PRWEB) April 29, 2015
JASON M RUEDY: also known as The Home Loan Arranger, concurs with several facts published in a recent Time.com article regarding the best methods for jumping into today's booming real estate market.
Because the real estate market in several metropolitan areas has recently seen a spike in home values, Mr. Ruedy believes that a well-thought-out action plan is essential for prospective home buyers. According to Mr. Ruedy, an optimal action plan includes seeking advice from an experienced mortgage broker, getting pre-approved for a mortgage and enlisting the help of a reputable real estate agent.
According to the abovementioned article published by Time.com on April 20, 2015, If You Want to Buy a Home, Here's What You Need to Do Now, "Sure, you've been hearing for years that interest rates would shoot up soon. This time you can believe it—Federal Reserve chairman Janet Yellen signaled as much in her most recent Federal Open Market Committee statement. The NAR is forecasting that the 30-year fixed-rate mortgage will average 4.3% in the third quarter of this year, 4.7% in the fourth, and 5.3% over all of 2016."
Mr. Ruedy believes that even though the home buying process in many large cities is currently very competitive, now is the time to get serious. "If you want to take advantage of incredibly low mortgage interest rates, lock in your rate now," says Ruedy.
"While nobody can predict the future, it's likely that mortgage interest rates will eventually rise. With home values also on the rise, you don't want to miss the opportunity to purchase a home while it's still affordable." - Jason M. Ruedy, The Home Loan Arranger
Just as the Time.com article indicates, Mr. Ruedy urges prospective buyers to jump into the real estate market while low mortgage interest rates are still available and good deals on property can still be found.
About The Home Loan Arranger:
Mr. Jason M. Ruedy, also known as The Home Loan Arranger, has 20+ years of experience in the mortgage business. His company was built around the crucial principles of hard work, discipline, and determination. The Home Loan Arranger evaluates client applications quickly and efficiently and structures loans with the best possible terms. Mr. Ruedy is successful in achieving loan closings for clients while meeting their highest expectations. Jason M. Ruedy is ranked #2 in the state of Colorado by Scotsman Guide, which is the top leading resource for mortgage originators.
For media inquiries, please contact Mr. Jason M. Ruedy, "The Home Loan Arranger":
The Home Loan Arranger
512 Cook St #100
Denver, CO USA
Phone: (303) 862-4742
Toll Free: (877) 938-7501
http://www.thehomeloanarranger.com/