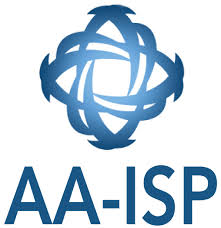 It is an honor to recognize Chad Burmeister as this year's recipient of The TOP 25 Most Influential Inside Sales Professional Awards. Bob Perkins, Founder, AA-ISP
Los Gatos, CA (PRWEB) April 24, 2015
ConnectAndSell announced today that AA-ISP recognized Chad Burmeister as part of the AA-ISP Leadership Summit 2015 at an awards banquet held on April 22nd at the Hyatt Regency O'Hare in Chicago, Ill. Chad was also recognized as the AA-ISP Supporter of the Year for 2015.
Chad Burmeister is Vice President of Sales and Marketing at ConnectAndSell and Director of FrontLine Friday for the AA-ISP. Chad was a key hire for ConnectAndSell in 2013, and has helped us grow the portfolio of Strategic Accounts, launch and build the Denver office, and create and launch several new solutions including: Sales Coaching as a Service, ConnectAndSell OutboundOnDemand, and more.
"It is an honor to recognize Chad Burmeister as this year's recipient of The TOP 25 Most Influential Inside Sales Professional Awards. Chad has proven his dedication and commitment to advancing the profession of inside sales, which is the mission of the AA-ISP," stated Bob Perkins, Founder and CEO. "We are confident that Chad will continue to have an impact on the inside sales community for years to come", stated Perkins.
"Chad Burmeister is a great example of the career path available for inside sales professionals. Chad is not only VP of Inside Sales, Chad owns the whole thing including Inside Sales, Field Sales, and Marketing. We are proud to be part of the American Association of Inside Sales Professionals, and in contributing to advancing the level of professionalism and performance of inside sales."
A complete list of companies and individuals recognized by the AA-ISP will be published on the AA-ISP website, go to http://www.aa-isp.org.
About ConnectAndSell
ConnectAndSell delivers live conversations and business meetings on demand, using a combination of patented switching technology and virtual sales agents. On average, ConnectAndSell can deliver a live conversation with exactly the people you're trying to reach in under four minutes. This allows ConnectAndSell customers to accelerate sales growth with their current resources. In 2014 & 2015, ConnectAndSell was voted as the Top Solution Provider by the American Association of Inside Sales Professionals, and also was awarded Top 40 Marketing Tools of 2014, and in 2015, was voted as a Top 100 Always On OnCloud Top 100 Private Companies, and received a Silver and Bronze Metal for Sales and Customer Support by the Stevie Awards.
About AA-ISP
The AA-ISP is an international association dedicated exclusively to advancing the profession of Inside Sales. The association engages in research studies, organizational benchmarking and leadership round tables to better understand and analyze the trends, challenges, and key components of the growth and development of the Inside Sales industry. Our mission is to help inside sales representatives and leaders to leverage our information and resources through published content, local community chapters, national conferences, career development, and an Inside Sales Accreditation program.