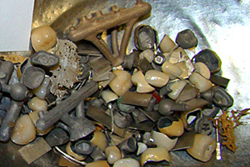 If you are using an outside cleaning company - have them leave the vacuum bags and send them to your precious metals refiner
Warwick, RI (PRWEB) April 27, 2015
Pease & Curren can show dental laboratories and private dentists proper laboratory and refining protocol can often lead to an increase in your bottom line. Here are a few tips to make sure your dental laboratory is getting the most it can get for precious metals scrap.
1. Collect it ALL - Gold dental scrap, gold crowns, dental alloys, casting scrap, palladium scrap, silver scrap, bench sweeps, floor sweeps, vacuum bags, carpets, grindings, wipes, filters and filings.
2. Check technician's shoes - Use pieces of carpet or small mats at the exits and send regularly for refining.
3. Don't let it go down the drain - Place a sink trap under the main sink where technicians wash their hands to catch precious metals.
4. Suck it up - Make sure the space is vacuumed daily – precious metals can hide in bench surfaces, chairs, floors and even lab coats. If an outside cleaning company is employed, ask them to leave the vacuum bags and send the bags to the refiner.
5. Clear the air - Make sure to never discard the old air conditioning filters because they probably contain precious metals. Put them in the collection container.
For a free scrap container (which includes free shipping and insurance), more helpful hints or a free facility audit – call one of our Recycling Consultants at 800.343.0906 or email bmorphis(at)peaseandcurren(dot)com
About Pease & Curren
With 100 years in the precious metals refining business, the Pease & Curren way is disciplined, honest, consistent, and reputable. We provide the most accurate precious metals refining available on the market today, bringing consistently higher yields to our customers, resulting in maximum returns.
Pease & Curren serves the dental, manufacturing, pawn/buyers, recycling and retail jewelry markets. P&C has superior programs including: Stone Removal, Appraisal Services, and a fire assay process that is 20 times more accurate than x-ray. Our facility is one of the most secure refineries in North America and coupled with our five star customer service, we continue to serve our customers with top quality refining.