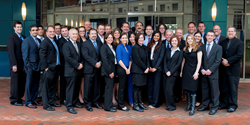 Rockville, MD (PRWEB) April 29, 2015
The National Committee for Quality Assurance (NCQA) launched its newest evaluation program, Patient-Centered Connected Care Recognition, on April 15. This new evaluation recognizes and commends ambulatory care providers that share patients with primary care providers.
More patients are choosing to receive care in non-traditional settings, such as urgent care centers and retail-based clinics. As the source of care changes and patients see multiple providers, the level of coordination and communication between providers has the potential to be affected. NCQA will award seals to those sites that demonstrate extraordinary patient-centered connected care.
In a recent press release, NCQA President Margaret E. O'Kane said of the program, "Patient-Centered Connected Care Recognition is a giant leap to reform health care delivery because it includes ambulatory care settings as well as other medical providers outside of primary and specialty care in the connected and coordinated care community."
Foot and Ankle Specialists of the Mid-Atlantic, LLC is proud to be pursuing this brand new accreditation by meeting the following standards: Connecting with Primary Care Physicians/Providers, Identifying Patient Needs, Patient Care and Support, System Capabilities, and Measure and Improve Performance.
About Foot and Ankle Specialists of the Mid-Atlantic: Foot and Ankle Specialists of the Mid-Atlantic (FASMA) is a diverse group of foot and ankle specialists, dedicated to providing advanced and comprehensive foot and ankle care to all patients in a warm and caring environment. FASMA doctors provide a full scope of surgical and non-surgical treatment options, emphasizing open communication and education. It is FASMA's aim to relieve pain from every one of our patients, and allow a return to a high level of function, as quickly as possible. FASMA works with our patients' other doctors to ensure good health and maintain continuity of care for each patient. Please visit us at http://www.footandankle-usa.com.