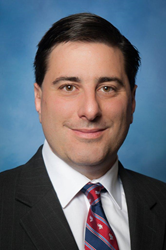 "We might be divided over politics, but we are united behind families affected by autism"
Raleigh, NC (PRWEB) April 24, 2015
The Internet sensation known as the "C-SPAN Mom," Joyce Woodhouse, along with her politically active, polar-opposite sons, Brad and Dallas Woodhouse, will host a benefit for the Autism Society of North Carolina (ASNC) on June 3 in Raleigh.
Conservative Dallas is the founder of nonprofit Carolina Rising and former head of the NC chapter of Americans for Prosperity. Liberal Brad is the president of Americans United for Change and American Bridge and a former spokesman for the Democratic National Committee who worked on President Obama's campaigns.
They will be joined by their mother, Joyce Woodhouse of Raleigh, who will try to keep the arguing brothers straight, much as she did by calling in unprompted to C-SPAN, chastising them and asking for a peaceful Thanksgiving.
The video clip quickly made Joyce Woodhouse an Internet sensation, racking up several million YouTube hits, and was featured on countless television programs including The View, The Today Show, and Inside Edition. The clip is one of the most widely watched in C-SPAN history, and the Woodhouses are attending the 2015 White House Correspondents' Dinner as the guests of C-SPAN.
Brad and Dallas' older sister, Joy Hart of Raleigh, has a son with autism. The Woodhouse brothers approached the Autism Society of North Carolina about hosting the event to honor their sister and all NC families affected by autism.
"We might be divided over politics, but we are united behind families affected by autism," Brad Woodhouse said.
"We are excited about the chance to support these families and have some fun at the same time," Dallas Woodhouse said.
"While I am proud of my two sons, my daughter Joy is never in the spotlight," Joyce Woodhouse said. "She is the real superstar, struggling to find the proper care for my 17-year-old grandson Christopher while raising three other children. This should be a great event, and I hope people buy tickets quickly to honor families like Joy's."
Tickets for "An Evening with the Woodhouse Brothers," which begins at 7 p.m. June 3, are $50 or $75 for VIP access at 6:30 p.m. The event at the Woman's Club of Raleigh will include a dessert reception.
To purchase tickets or learn how to become a sponsor for the event, please go to http://woodhousefamilyevening.eventbrite.com.
For more information, please contact Kristy White, ASNC Chief Development Officer, at kwhite(at)autismsociety-nc(dot)org or 919-865-5086.
Background:

Autism Spectrum Disorder (ASD) is a lifelong developmental disability that typically appears during the first three years of life. As many as 1 in 58 children may be diagnosed with ASD in North Carolina, according to a prevalence study by the CDC of 8-year-old schoolchildren.
For more than 45 years, the Autism Society of North Carolina has worked to address areas of need and expand services for the autism community in North Carolina. ASNC works to directly improve the lives of individuals affected by autism by providing advocacy, education, and services.
For more information, call 1-800-442-2762 or visit http://www.autismsociety-nc.org.