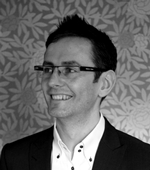 We believe that producing a good result for lip fillers is an art form, but one which is informed by detailed physiological understanding in order to ensure that patient safety is foremost at all times.
Manchester (PRWEB UK) 27 April 2015
SkinViva Training has announced a brand new course for medical professionals looking to develop their skills for carrying out lip enhancement fillers.
The Lip Enhancement Masterclass is designed for practitioners who have already completed the Company's introductory combined course for anti-wrinkle injections and dermal fillers and are looking to build up specialist skills for the popular area of lip enhancement filler.
The Lip Enhancement Masterclass is created to suit individual's needs as it is operated either as a 1-1 or with a maximum of two delegates. This focused one-day session allows the trainees to gain maximum supervision and direction from the course director, gaining high levels of hands-on practical experience with scalable options around the number of models.
SkinViva Training has created this course to provide comprehensive, high quality training for lip enhancement; so as well as experience injecting, delegates also learn the whole of the patient journey from consultation, through treatment, handling rare complications and looking after patients after their treatment.
Dr Tim Pearce MB ChB BSc (Hons) MRCGP, Skinviva's Clinical Director, explains more:
"For a non-surgical treatment practitioner, lip filler is generally one of the top 3 procedures requested."
"However, patients are increasingly concerned to strike the right balance between attractive, full and sensual lips and not going too far with over-pumped 'trout pouts' which are sometimes featured in the press."
"While some practitioners perceive lip enhancement to be a quick and easy procedure – boosting the lip volume for bigger lips – we believe that producing a good result for lip fillers is an art form, but one which is informed by detailed physiological understanding in order to ensure that patient safety is foremost at all times."
The first delegates from SkinViva Training's Lip Enhancement Masterclasses have been very pleased with the experience, commenting on the Company's SkinViva Trainee Network forum on Facebook:
"Spent the morning doing a 1-2-1 training master class Lip augmentation with Tim. It was fantastic and I feel confident and eager to treat clients, enabling me to play a part in making them feel more beautiful and confident. I would highly recommend any of you to take this class. Brilliant morning with expert training as always."
Another delegate added:
"Just want to say a huge thank you to Tim Pearce for a fab lip enhancement masterclass today! Really enjoyed it and I'm now excited to treat my first client!
It's so nice to go to SkinViva and be welcomed by such a lovely team.
See you all soon for my own little enhancement!"
Since its launch in 2013, SkinViva Training has helped many delegates launch a career in aesthetic medicine. The creation of more advanced courses is part of the Company's ongoing support in response to demand from those now looking to develop more advanced skills with tailor-made support and training.
The SkinViva Training School was established with a commitment to share best practice skills and teach excellent cosmetic treatment techniques with other medical professionals. It offers specialist, professionally-led clinical training in non-surgical cosmetic treatments to Doctors, Nurses, Paramedics, Midwives and Dentists wishing to develop high standards of cosmetic injection skills and knowledge. SkinViva Training Courses http://www.skinvivatraining.com/courses/.
Parent-Company SkinViva was established in 2008 in Manchester and has expanded to cover the North West of England including Cheshire, Lancashire and Derbyshire with an extensive network of skin treatment clinic locations. All professional skin treatments are carried out by qualified UK-registered doctors. Skin Treatments at SkinViva: http://www.skinviva.com/treatments/.