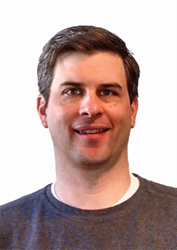 Auburn, MA (PRWEB) April 24, 2015
PI (Physik Instrumente) L.P. has enhanced its Air Bearing Precision Positioning Stage capabilities with the recent appointment of Matt Reck as Product Line Manager.
Reck comes with a very impressive resume, having spent the past years working at a number of motion control companies including Dover Instrument, Danaher Corporation, and Aerotech, Inc. Additionally, as a Program Manager for several elite engineering companies, he gained experience in the medical device and lab automation fields, leading the development of a wide range of products and systems.
Reck has a B.S. in Mechanical Engineering from the University of Pittsburgh.
With the 2014 acquisition of Nelson Air Bearing Products of New Hampshire, PI USA is now building on over 200 man-years of in-house air bearing experience to offer linear, planar XY, and rotary air bearing stages to serve both the research and industrial markets.
PI welcomes Matt Reck!
About PI
PI is a leading manufacturer of precision motion control equipment, piezo motors, air bearing stages and hexapod parallel-kinematics for semiconductor applications, photonics, bio-nano-technology and medical engineering. PI has been developing and manufacturing standard & custom precision products with piezoceramic and electromagnetic drives for 4 decades. The company has been ISO 9001 certified since 1994 and provides innovative, high-quality solutions for OEM and research. PI is present worldwide with eight subsidiaries, R&D / engineering on 3 continents and total staff of 800+.
Follow PI on Twitter: http://twitter.com/PI_Physik_Inst
PI Blog: http://physik-instrumente.blogspot.com