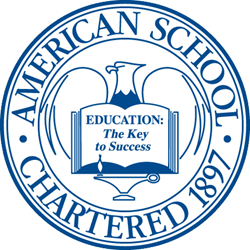 They say everything is bigger in Texas, and that includes this show.
Lansing, IL (PRWEB) May 05, 2015
American School is beginning its May convention schedule by making its first appearance at the Texas Home School Coalition Convention in Arlington. The event is scheduled for May 7-9 at the Arlington Convention Center.
"We couldn't be more excited to attend the THSC Convention in Arlington for the first time," American School President Gary R. Masterton said. "They say everything is bigger in Texas, and that includes this show. Each year the number of attendees grows, the exhibit hall grows, and we're happy to be there to discuss our academic programs with anyone who visits our booth."
American School's academic programs include two distinct high school diploma programs, a General High School Program for those interested in joining the workforce after high school and a College Preparatory Program for those interested in going to college after high school. Both programs are available online or on paper and consist of 18 units of credit, including electives. In addition, individual courses, including online world language courses offered by Rosetta Stone, may be purchased to enrich an existing homeschool program.
"We believe we offer something for everyone," Masterton said. "Whether you need an accredited high school diploma or just want to take a single course, or whether you want to do your work online or on paper, we have you covered."
Those attending the convention are invited to visit American School's booth on Thursday, May 7, from 5-7 p.m.; Friday, May 8, from 9:30 a.m.-6 p.m.; and on Saturday, May 9, from 9:30 a.m.-5:30 p.m.
American School is accredited by the Middle States Association of Colleges and Schools--Commissions on Elementary and Secondary Schools (MSA-CESS), Accreditation International (Ai) and the National Council for Private School Accreditation (NCPSA) and recognized by the state of Illinois as a non-public high school.
For more information, call 866-260-7221 or visit http://www.americanschool.org.