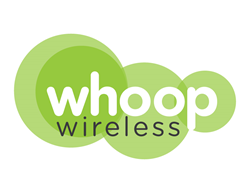 "Whoop targets the extensive middle market which encompasses more than 1 million buildings", stated Richard Paul-Hus, CEO of Whoop Wireless. "Whoop is in a unique position to gain market share rapidly amidst a profound shift in the market for in-building
Ft. Lauderdale, Florida (PRWEB) April 28, 2015
INcomm and Zone Access Technologies, leading suppliers of distributed antenna system (DAS) technology, announced today the merger of the two companies under the new name Whoop Wireless. The new combined company, Whoop Wireless, will powerfully enable ubiquitous wireless access for cellular phones, tablets and first responder radios by deploying the most cost effective in-building DAS technology.
"Whoop targets the extensive middle market which encompasses more than 1 million buildings," stated Richard Paul-Hus, CEO of Whoop Wireless. "Whoop is in a unique position to gain market share rapidly amidst a profound shift in the market for in-building carrier-neutral solutions," added Paul-Hus.
The new Whoop Wireless brings together 3 distinct value propositions:
- proven game-changing technology
- demonstrated thought leadership
- highly experienced industry talent and expertise
"The Zone Access team has been impressed with INcomm's sales and marketing capabilities, as well as their outstanding customer support," stated Mike Cummiskey, former CEO of Zone Access and now Whoop's EVP Technical Strategy. Our merger with INcomm combines two dynamic teams with expertise in all aspects of the DAS market, thus resulting in a dramatic change that will affect both business models and technology solutions. Whoop welcomes what we call the perfect storm which is profoundly changing the market for in-building connectivity," added Cummiskey.
Whoop Wireless will be debuting the merged company at the Wireless Infrastructure Show April 27 – 30, 2015 in Hollywood, FL. Booth # 208.
About Whoop Wireless
Whoop Wireless provides ubiquitous access for first responder and mobile phone users by deploying the most cost effective in-building DAS technology, particularly for buildings ranging from 30,000 sf to 500,000 sf across all major carriers (AT&T, Sprint, T-Mobile, and Verizon). Whoop is perfectly positioned to take advantage of the dramatic shifts in the market for in-building connectivity.