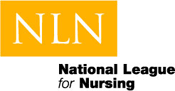 "Beginning in 2003 with a landmark simulation study and the resulting NLN Jeffries Simulation Framework, the NLN has developed and disseminated many tools to help faculty teach with simulation." NLN CEO Dr. Beverly Malone
Washington, DC (PRWEB) April 27, 2015
Long at the forefront of scholarship in the pedagogy of simulation, the NLN believes that simulation offers transformational learning for all nursing students. It creates an experience that feels like caring for real patients while providing diverse perspectives. With the release of the National Council of State Boards of Nursing (NCSBN) study results, the NLN's latest vision statement is both timely and critical.
Said NLN president Marsha Adams, PhD, RN, CNE, FAAN, ANEF, "Our mission and core values and our long history of promoting simulation use throughout programs of learning provide the foundation for the NLN to address the current challenges and opportunities of using simulation in nursing education."
As stated in the document: "Simulation...is an evidence-based strategy to facilitate high-quality experiences that foster thinking and clinical reasoning skills for students. The emphasis is on creating contextual learning environments that replicate crucial practice situations."
"In the last 12 years, beginning in 2003 with a landmark simulation study and the resulting NLN Jeffries Simulation Framework," noted NLN CEO Beverly Malone, PhD, RN, FAAN, the NLN has developed and disseminated many tools to help faculty teach with simulation ranging from the Simulation Innovation Resource Center (SIRC) and the "Leadership Development Program for Simulation Educators."
"Teaching Nursing Care with Simulation" calls for the nursing education community to take action in a variety of ways geared to specific areas of responsibility including:
Deans, directors, and chairs of nursing programs are asked to ensure an adequate number of dedicated simulation faculty with training and expertise in the pedagogy of simulation.
Nurse faculty are called upon to purposefully integrate simulation into the curriculum with clear connections toward achievement of student learning outcomes.
The NLN is charged with continuing to provide professional development resources and establishing additional partnerships to help create and disseminate tools for implementing best practice.
This living document from the National League for Nursing's Vision Series, approved by the NLN Board of Governors on April 14, 2015, reflects the League's core values of caring, integrity, diversity, and excellence. Read the complete text of "Teaching Nursing Care with Simulation" here.