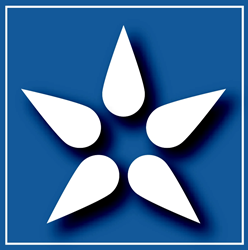 We are walking in step and spirit with All our Sisters stricken with Breast Cancer in Solidarity with AVON 39 and fighting for a Lasting Cure" - Alex Parvizian, CEO Aschere Energy
Dallas Tx (PRWEB) April 27, 2015
On April 25th and April 26th, Aschere Energy will help sponsor Minou's Minions, a Team formed to walk 39 miles in the "AVON 39 Walk to End Breast Cancer." This is in honor of Minou Jafarnia Feinstein.
Just a few weeks ago, Minou was diagnosed with stage 3 breast cancer and she has already begun treatment. She is only 39 years young and has 3 beautiful young children.
Thus far over 200,000 AVON members have combined to walk over 6 million miles to stomp out Breast Cancer. To date over $550,000,000 was raised by people dedicated to ending breast cancer forever.
Your gift makes a difference. Since 2003 the money raised through the AVON 39 can improve access to care and fund cutting-edge breast cancer research. Your donations will enable access to mammograms and medicine, fuel research, and save lives.
About AVON 39: AVON 39 helps fund research, awareness, and education while providing assistance for families currently battling breast cancer. AVON 39 supplies much-needed screenings and treatment to detect breast cancer early and stop it in its tracks. AVON In short, your contribution helps save lives and improve lives – nothing short of heroic.
About Aschere Energy
Headquartered in Dallas, Texas Aschere Energy focuses on opportunities for development in existing fields where drilling success ratios are much higher than those resulting from the alternative of drilling in an unproven area. Aschere Energy is actively participating in some World Class Producing Trends in the U.S.
Contact Information
Todd Gregory
Marketing Director
Aschere Energy
http://www.aschereenergy.com
214-751-7330