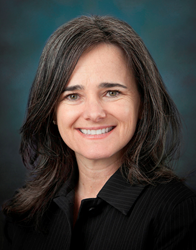 Denver, Colorado (PRWEB) April 27, 2015
Lewis Roca Rothgerber LLP proudly announces that Kristin Bronson has been appointed president of the board for the Colorado Women's Bar Association (CWBA) Foundation. Bronson has been a board member since 2012. She will serve a one-year term as president.
Established in 1988 the CWBA Foundation's mission and purpose is to implement the charitable and educational work of the CWBA, to promote the advancement of women in the law and to protect and promote the welfare of all women.
Bronson's practice focuses on complex corporate and business litigation, including representation of individual and corporate plaintiffs and defendants in class and derivative actions, and representation of local and national corporate entities in contract, fraud and other business litigation. She also represents lender, developer and property management clients in all facets of real estate, construction and banking law. She advises brokerage companies concerning operational, regulatory and litigated matters.
About Lewis Roca Rothgerber LLP
Lewis Roca Rothgerber LLP is one of the largest law firms in the Western U.S. The firm maintains thriving practices in intellectual property, litigation, real estate, business transactions, regulatory affairs, gaming, banking, bankruptcy and energy and natural resources with more than 250 attorneys across nine offices including Denver, Phoenix, Tucson, Silicon Valley, Colorado Springs, Las Vegas, Reno, Albuquerque and Casper. For additional information, please visit http://www.LRRLaw.com.