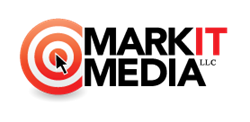 Scottsdale, Arizona (PRWEB) April 24, 2015
Company vehicles can say a lot about a business and can reach new consumers with the potential for thousands of daily impressions. Auto vehicle wrappings act like moving billboards by transforming the vehicle into an attention grabber and a work of art with the added cost saving benefit of lowering the cost per impression as compared to high cost traditional forms of advertising such as billboards, print, television, and radio. This highly effective form of visual advertising uses new advancements in plastics with the introduction of new types of vinyl designed specifically for wrap advertising. Industry analysts, researchers and trade representatives have researched the effectiveness of mobile advertising as mobile advertising continues to trend as a highly popular form of outdoor advertising.
Car wraps provide vast amounts of exposure to hundreds and thousands of potential consumers daily commuting and maximizes the chances of catching the eye of a new customer. Vehicles are a vital part of business operations and vehicle wrapping will transform the vehicle into a powerful mobile advertising machine. Wrap advertising provides an inexpensive alternative to painting vehicles and has many advantages over painting such as lowering the cost and easier removal. With no need to repaint vinyl vehicle wraps, auto wrap advertising has the benefit of not damaging any paint underneath the wrap; however, this benefit comes with the disadvantage of being more easily damaged and less durable as compared to paint.
Markit Media will design and install vehicle wraps and graphics for all kinds of cars, trucks, SUV's, vans, and large commercial vehicles. Experience professional craftsmanship and an extensive list of vehicle wrap services with Markit Media. Vehicle wrap services offered by Markit Media include full color and full coverage vehicle wraps, partial vehicle wraps, window wraps, window stickers, trunk wraps, truck bed wraps, and vehicle lettering. Markit Media locally services the valley cities of Scottsdale, Tempe, Chandler, Mesa, Gilbert, Glendale, and all surrounding cities including other major cities and surrounding areas around the country.
Markit Media, a full service marketing and web design firm located in the heart of Old Town Scottsdale and is fully equipped to meet all custom car wrapping and graphic needs for any amount of vehicles needing custom car wraps.