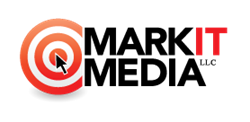 Scottsdale, Arizona (PRWEB) April 24, 2015
Markit Media recently launched a new service that provides even more options for those political candiates and campaigns that are looking for signage and other marketing materials that deliver the message in an effective and engaging manner. This small business that serves the greater Phoenix area now provides political signs along with a full roster of other marketing materials.
While the national political elections often garner a great deal of attention, making the candidates who are running for local offices that businesses or individuals support known is just as critical. In many cases, the local political races are of even greater importance to residents because of their focus on those issues that directly affect the community -- both in the present and long in the future.
Today's politicians need access to a variety of marketing materials, and Markit Media provides the coverage they demand. In addition to political signs, they can print customized brochures, magnets, banners, decals and buttons. Getting the word out about a candidate involves putting their name out there and Markit Media has the marketing materials needed to do so. These include bumper stickers, decals, stickers and the ever-popular flyer and make delivering the candidate's message to people near and far simple and effective.
Political signs are just the latest service that Markit Media provides for its clients across the nation. Campaigns and businesses of all sizes as well as individuals can benefit from using their wide array of marketing services to further their reach as well as getting the desired message to the targeted segment of the population.
Markit Media offers free consultations. Calls are welcomed from interested parties at (480) 245-4287 locally in order to schedule a convenient time to go over the needs of the business as well as to discuss the particulars of any projects. In addition to serving cities within the valley such as Buckeye, Sun City West, Tempe and more, Markit Media Group also provides marketing services to major cities -- and the surrounding areas -- across the United States including Baltimore, Dallas, Portland, Los Angeles and more.
In addition to political signage, Markit Media is also proficient in delivering marketing materials that are customized to their client's needs such as YouTube videos, eNewsletters, booklets, brochures, ebooks, Content Management Systems (CMS) and more.