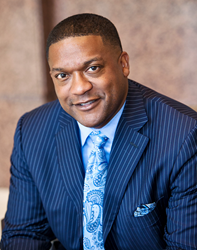 We truly enjoy the litigation work we do and are so pleased that our efforts are acknowledged.
Dallas, Texas (PRWEB) April 27, 2015
The Willis Law Group PLLC is pleased to announce that CEO Kirk D. Willis and Partner Joe Gregory have been selected as D Magazine's "Best Lawyers in Dallas" in the practice area of Tort Product & Medical Liability Litigation: Defense for 2015, which is featured in the magazine's May issue released on April 24, 2015.
"Joe and I are honored to be selected as two of Dallas' Best Lawyers in 2015," said Willis, CEO at The Willis Law Group. "We appreciate our peers recognizing our hard work and the skills we have developed on behalf of our clients who give us the opportunity to provide resolutions for their legal issues. We truly enjoy the litigation work we do and are pleased that our efforts are acknowledged."
The 2015 listing of the top attorneys in Dallas was determined through a peer-review voting process, with ballots submitted by approximately 9,000 local lawyers. The final list of 605 attorneys was determined by an independent panel of distinguished lawyers and the magazine's editors. The complete list is included in the May 2015 edition of D Magazine and available online at http://www.dmagazine.com.
Willis is a respected trial attorney and has a breadth of experience in products, construction, professional malpractice, and officer and director liability defense, having represented boat manufacturers, crane and hoist companies, construction contractors, brokers, and financial and non-profit institutions in litigation nationwide. He is board certified in Personal Injury Trial Law by the Texas Board of Legal Specialization.
Gregory is an experienced litigator who has represented clients in many diversified areas, including personal injury, patent and trademark cases, commercial litigation, employment litigation, construction litigation and insurance defense cases. He has extensive trial experience, has taken more than 35 jury trials to verdict and has obtained numerous summary judgments for his clients on a variety of cases ranging from employment to personal injury. Gregory has been Board Certified in Personal Injury Trial Law by the Texas Board of Legal Specialization since 2002.
The Willis Law Group practices Precision Litigation™ by quickly targeting the essential elements of a case. We know each case and client are unique, and proceed accordingly by building individualized solutions, communicating regularly and reaching efficient resolutions. We are based in Dallas, Texas and have offices in Houston, New Orleans, Oklahoma City and San Antonio. Our boutique legal defense firm has approximately 30 attorneys practicing a wide variety of commercial litigation and insurance defense work, including construction, employment & labor, environmental, healthcare, rig/oil well disasters, insurance coverage and professional services.