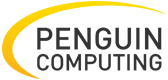 LAS VEGAS, NV (PRWEB) April 27, 2015
Penguin Computing, provider of high performance computing, enterprise data center and cloud solutions, today announced the Arctica 4804ip switch and a collaboration with Cumulus Networks to extend open networking to the full rack through the new Cumulus Rack Management Platform (RMP™) OS.
"This extension of our partnership with Cumulus Networks brings their novel Rack Management Platform OS to Penguin Computing's reliable open hardware," said Phil Pokorny, Chief Technology Officer, Penguin Computing. "This exceptional solution for managing a rack of servers extends the value of our entire Arctica line of 1GbE (4804i), 10GbE (4804x, 4806xp) and 40GbE (3200xl, 3200xlp) switches, providing customer choice and excellent performance at a fraction of what it historically cost."
Penguin Computing and Cumulus Networks share the common vision of bringing the core benefits of open technologies to their customers: prevention of vendor lock-in; reduction in capital and operational expenditures and ease of automation; and operation and orchestration by providing similar management interface for both computing and networking platforms. Penguin Computing brought the earliest Linux Servers to market and Cumulus Networks built the first commercially available Linux based Network Operating System to run on Penguin Computing switches.
Working together, the two companies have developed an ideal methodology for data center and cloud customers with compute intensive, big data and analytics needs. The Cumulus Rack Management Platform OS is based on the mature Cumulus Linux code base and is designed specifically for specialized out-of-band switches. Because this is a true Linux distribution, switches running Cumulus RMP may be managed by the same Linux toolsets as those used on servers and switches running Cumulus Linux.
"Together, Penguin Computing and Cumulus Networks provide our customers great networking for layer 2, layer 3 and overlay networks with a robust portfolio of 1GbE (4804i), 10GbE (4804x, 4806xp) and 40GbE (3200xl, 3200xlp) Arctica switches and Cumulus Linux, the OS for open networking," said Reza Malekzadeh, VP of Business, Cumulus Networks. "With the addition of the new Arctica 4804ip out-of-band management switch to the Penguin Computing portfolio, customers can use the same Linux toolset to manage the entire rack."
Arctica 4804ip is a 48 port GbE Layer 2+ switch in a compact 1U form factor, suited for both Enterprise Access and Data Center Out-Of-Band (OOB) networks, such as IPMI. The switch provides 48 10-BaseT/100-BaseTX/1000-BaseT ports and 4 1G/10G SFP+ ports. Further, a specialized version of this switch, namely Arctica 4804ipe, provides in addition, POE+, Power Over Ethernet feature. Arctica 4804ip implements x86-based control plane for easier integration of automation tools.
Visit Penguin Computing's Interop booth #1458 in Las Vegas and click http://www.penguincomputing.com for more information about the company and its complete set of product lines for the enterprise data center and cloud markets.
About Penguin Computing
Penguin Computing is one of the largest private suppliers of enterprise and high performance computing solutions in North America and has built and operates the leading specialized public HPC cloud service Penguin Computing on Demand (POD). Penguin Computing pioneers the design, engineering, integration and delivering of solutions that are based on open architectures and comprise non-proprietary components from a variety of vendors. Penguin Computing is also one of only five authorized Open Compute Project (OCP) solution providers leveraging this Facebook-led initiative to bring the most efficient open data center solutions to a broader market, and has announced Arctica and Tundra product lines which apply the benefits of OCP to data center networking and high performance computing markets respectively. Penguin Computing has systems installed with over 2,500 customers in 40 countries across eight major vertical markets.
Penguin Computing, Scyld ClusterWare, Scyld Insight, Scyld HCATM, Relion, Altus, Penguin Computing on Demand, POD, Tundra and Arctica are trademarks or registered trademarks of Penguin Computing, Inc.
About Cumulus Networks
Unleash the power of open networking with Cumulus Networks. Founded by veteran networking engineers from Cisco and VMware, Cumulus Networks makes the first Linux operating system for networking hardware and fills a critical gap in realizing the true promise of the software-defined data center. Just as Linux completely transformed the economics and innovation on the server side of the data center, Cumulus Linux is doing the same for the network. It is radically reducing the costs and complexities of operating modern data center networks for service providers and businesses of all sizes. Cumulus Networks has received venture funding from Andreessen Horowitz, Battery Ventures, Sequoia Capital, Peter Wagner and four of the original VMware founders.
For more information visit cumulusnetworks.com or follow @cumulusnetworks.
CUMULUS, the Cumulus Logo, CUMULUS NETWORKS, and the Rocket Turtle Logo (the "Marks") are trademarks and service marks of Cumulus Networks, Inc. in the U.S. and other countries. You are not permitted to use the Marks without the prior written consent of Cumulus Networks.
The registered trademark Linux® is used pursuant to a sublicense from LMI, the exclusive licensee of Linus Torvalds, owner of the mark on a world-wide basis.
Penguin Computing Contact:
Phillip Bergman
Viewstream
845-728-3984
pbergman(at)viewstream(dot)com
Cumulus Networks Contact:
Thomas McLean
415-365-0383
thomas(dot)mclean(at)biteglobal(dot)com