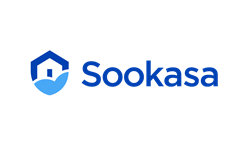 We aim to remove the barriers to cloud adoption for every business, and enabling across-the-board compliance is key to that commitment.
San Mateo, Calif. (PRWEB) April 29, 2015
As part of its mission to make the cloud secure and compliant for professionals everywhere, cloud security company Sookasa is announcing expanded compliance offerings that tailor its solution to a broader range of regulated industries.
Sookasa designs encryption solutions that marry the convenience of the cloud with the airtight security demands of enterprises. Since its public launch in April 2014, Sookasa has enabled HIPAA and FERPA compliant use of the cloud. Sookasa engaged leading information security and risk consultant firm Praetorian to audit and test its applications in accordance with an expanded group of regulations. Starting today, Sookasa enables compliance with six federal standards: PCI DSS, GLBA, SOX, and FINRA, as well as HIPAA and FERPA.
"We've been seeing more and more financial, accounting and insurance firms hoping to embrace the convenience of the cloud," said Sookasa co-founder and CEO Asaf Cidon. "We aim to remove the barriers to cloud adoption for every business, and enabling across-the-board compliance is key to that commitment."
Sookasa provides a transparent layer of file-level encryption, protecting information in the cloud and on connected devices. Sookasa preserves all the collaborative sharing features of Dropbox, and its proprietary one-way File Delivery platform also allows users to send and receive encrypted information from non-users—meaning that all communication, whether between doctors and patients, lawyers and clients or financial advisors and investors, is completely secure. Additionally, Sookasa enables businesses to effortlessly control and audit access to sensitive data across users, devices and files.
Dropbox consistently ranks as the number one file-sharing and storage solution being used in the workplace. Yet nearly 50 percent of business-based cloud usage happens without IT permission, according to a recent McAfee-sponsored Frost & Sullivan report. Because companies cannot adopt cloud services without strong controls and tracking capabilities for their sensitive data, the consumerization of the enterprise leaves many companies vulnerable to both security and privacy violations. Sookasa eases this anxiety by giving businesses the best of both worlds: The ability to give employees the services they want while assuaging concerns about security and compliance.
Sookasa is the leading Dropbox encryption solution that adheres to a wide range of governmental regulations—HIPAA, FERPA, PCI, GLBA, SOX and FINRA—while preserving the native user experience. By extending its compliance to support a wide range of industries and stress-testing its solutions with a rigorous third-party audit, Sookasa affirms itself as the industry leader in providing security, compliance, and encryption to Dropbox.
Sookasa's compliant solutions are available immediately. To learn more, please visit: Sookasa.com/compliance.
About Sookasa
Sookasa delivers seamless Dropbox encryption and security, enabling professionals to use their favorite cloud service to store, sync, and share sensitive data while complying with regulations such as HIPAA, FERPA, and PCI. Sookasa provides a complete compliance shield around files by encrypting with bank-grade AES 256-bit encryption and using patented cloud-based key management to restrict access to authorized employees and partners. Through the Sookasa dashboard, businesses can effortlessly control and audit access to their sensitive data across users, devices and files. In addition, administrators can revoke access in real-time to any user or device. Learn more at sookasa.com.