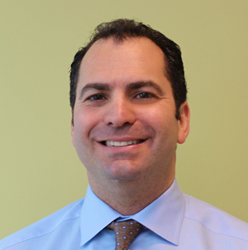 Acupuncture in particular has been shown to be effective at reducing stress hormones and increasing pregnancy rates.
Vancouver, Canada (PRWEB) April 27, 2015
One in six women in Canada suffers from infertility, and it is well documented that stress can be both a cause and a result of infertility. According to one study, women struggling with infertility experience the same levels of distress as do women suffering from life threatening illnesses like cancer, heart disease, or HIV, and the most distressed women have half the pregnancy rates of the least distressed women. (Domar et al. "The Impact of Acupuncture on in Vitro Fertilization Outcome "Fertil Steril 2009, 91, 3, 723)
A study published in the journal Fertility and Sterility shows that specific stress hormones can interfere with IVF implantation and that strategies which reduce stress also improve outcomes for IVF. ( A. Gallinelli et al. "Immunological Changes and Stress Are Associated with Different Implantation Rates in Patients Undergoing In Vitro Fertilization–Embryo Transfer." Fertility and Sterility 2001, 76, 1, 85)
The Integrative Fertility Symposium (https://ifsymposium.com/ April 30th to May 3rd, 2015, at Harbour Centre (SFU Downtown Campus), 515 West Hastings Street, Vancouver BC) will be featuring wholistic treatment strategies for stress and infertility. This conference is the first of its kind to bring together reproductive endocrinologists, urologists, Drs of Traditional Chinese Medicine (TCM), naturopaths and Functional Medicine specialists.
"One of the reasons that integrative fertility treatments--which combines natural and alternative therapies with high tech treatments like in vitro fertilization (IVF)--has become so popular in the last few years is that it addresses the emotional as well as the physical side of infertility," says Dr Lorne Brown, clinical director of Acubalance Wellness Centre and founder and co-chair of the Integrative Fertility Symposium.
"Western medicine is brilliant at getting the egg and sperm together, but it doesn't have many tools for treating the anxiety and distress that is associated with infertility and fertility treatments like IVF. This is where more wholistic approaches like Chinese medicine offer a huge benefit to patients. Acupuncture in particular has been shown to be effective at reducing stress hormones and increasing pregnancy rates."
A study in Experimental Biology and Medicine actually identifies a mechanism through which acupuncture reduces stress hormones. In this study, they showed that a chemical is produced called neuropeptide Y (NPY) when a person is exposed to stress. In rats treated with acupuncture, the NPY levels were significantly reduced, preventing long-term harmful effects of chronic stress. (Eshkevari Ladan et al. "Acupuncture at ST36 Prevents Chronic Stress-Induced Increases in Neuropeptide Y in Rat." Experimental Biology and Medicine 2011, 7)
According to Dr. Paul Magarelli, the conference keynote speaker, "Acupuncture may help to regulate stress hormones and help the body return to balance. This balanced state is when a woman's body is the most fertile and she has the best chance of getting pregnant." (P. Magarelli et al "Changes in Serum Cortisol and Prolactin Associated with Acupuncture During IVF." Fertility & Sterility 2009)
Some of the conference highlights relating to fertility and stress include:

The Fertile Angst - 5 Element Treatment Strategies for Calming Fertility Tensions - Jani White
Wu Wei: A Counter Intuitive Approach to Uterine Receptivity and Treating Infertility - Randine Lewis PhD, L.Ac, FABORM
The Functional Medicine Role of Adrenals in Reproductive Health - Daniel Kalish, DC
Men's Health - Stress, Insulin Resistance and the Endocrine of Sperm Development - Jani White
(Click here for a complete list https://ifsymposium.com/symposium-time-table)
This conference also includes a free talk for the public.
Your Path to Pregnancy: An integrative approach
Join: Dr. Lorne Brown (Fertility Acupuncturist), Dr. Kali MacIsaac (Naturopathic Physician) and Dr. Jason Hitkari (Reproductive Endocrinologist)
Learn how to maximize your chance of conceiving naturally or with IVF.
Sunday May 3 3:00 pm to 5:00 pm
SFU Vancouver at Harbour Centre
Room 1900 - 515 West Hastings Street
Space is limited: To reserve your seat call 604-678-8600 or email clinic(at)acubalance(dot)ca