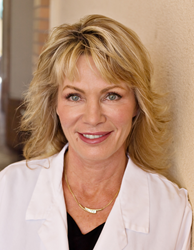 Military caregivers have essentially given up their lives to take care of our nation's soldiers. Skinspirations is dedicating a day to recognizing them for that and allowing them to be pampered for once.
Clearwater, FL (PRWEB) April 27, 2015
The risks and challenges of a military career are highly recorded, yet little attention has been given to the plight of the military caregiver. Military caregivers create an unpaid national workforce which provides services worth $15 billion annually to those wounded in battle. (2) These caregivers, often the spouse of a disabled veteran, are often under-appreciated despite the impact of their contributions even though they can be considered the backbone of the nation's backbone. May 8 is National Military Spouse Appreciation Day, and in order to give back to these unsung heroes, Tampa Bay cosmetic facility Skinspirations will host a spa day for military caregivers. Beginning at 9:30 a.m. and lasting until 6:00 p.m., the professionals at Skinspirations will donate their time and talents to provide military caregivers with a day of pampering. Beauty services will include facials, manicures, massages and many other treatments, all at no charge.
According to a recent RAND study commissioned by the Elizabeth Dole Foundation, there are an estimated 5.5 million military caregivers in the United States, with 1.1 million of those caregivers taking care of post-9/11 veterans. The dedication of caregivers to wounded soldiers can be time consuming. The same RAND study reports that 12% of post-9/11 military caregivers and 10% of pre-9/11 military caregivers spend more than 40 hours per week providing care. This sacrifice has a big impact on the economy. The cost of loss of productivity among post 9/11 caregivers is an estimated $5.9 billion, and the caregiver duties post-9/11 caregivers provide are worth an estimated $3 billion. (2)
USA Today reports that the typical post-9/11 caregiver is a 38-year-old woman with young children who is facing decades of caring for a wounded husband. The military caregiver's duties are normally comprised of assisting loved ones with basic functions including bathing, dressing, eating, and using the bathroom. They also assist the wounded with making medical appointments, managing finances and struggling through emotional difficulties. In addition to the stress of caring for an injured loved one, military caregivers often struggle with legal and financial issues. They sometimes loose wages, jobs and health insurance because of their circumstance. Additionally, caregivers may find their own health suffering due to the stress of their responsibilities. (3)
"Efforts are needed to help empower military caregivers," urges the RAND study. This "should include ways to build their skills and confidences in caregiving, mitigate the potential stress and strain of caregiving, and raise public awareness of the caregiver's value." (2) The Skinspirations spa day for military caregivers will serve to provide these valuable citizens with a needed respite from their daily duties. The intention is to help remove some of the stress of caregiving in addition to empowering these individuals.
Tampa Bay is home to two major military instillation, the MacDill Air Force Base and the Coast Guard Air Station Clearwater. (4) The Tampa Business Journal lists MacDill as the 6th largest public-sector employer, (5) with approximately 14,000 military and civilians working for the air force base. According to the Tampa Tribune, MacDill AFB contributes about $5 billion a year to the Tampa Bay economy. (6) The Coast Guard Air Station Clearwater is the Coast Guard's largest air station, and is home to nearly 600 USCG aviation and support personnel. (7)
"While it's no secret that being in the military is tough, being a military caregiver can be tough in its own right," says Dr. Cynthia Elliott, board-certified owner of Skinspirations. "Military caregivers have essentially given up their lives to take care of our nation's soldiers. Skinspirations is dedicating a day to recognizing them for that and allowing them to be pampered for once."
Skinspirations' event will cater to military spouses nominated through the company's liaison with Wounded Warriors. Several of Skinspirations' vendors are contributing skin care products and treatments such as Botox and Juvederm.
For more information about Skinspirations and its services, visit http://www.skinspirations.com or call (727) 571-1923.
About Dr. Cynthia Elliott and Skinspirations:
Cynthia Elliott, M.D., is the board-certified owner of Skinspirations, located in Clearwater, Florida. Dr. Elliott obtained her M.D. from the University of Illinois College of Medicine, and then completed her residency in Emergency Medicine at Denver General Hospital and the University of Colorado Health Sciences Center. She has been on staff at Bayfront Medical Center, St. Joseph's Hospital, University Community Hospital and Mease Countryside Hospital, and has served on the faculty of the USF School of Medicine. Dr. Elliott currently serves as an expert witness in Cosmetic Medicine for the Florida Board of Medicine. Her company, ExpertEsthetics, provides online video training in advanced injection techniques, as well as hands-on technique training for other practitioners. Dr. Elliott is also a national and international trainer for Cutera Lasers, training other physicians in the use of aesthetic lasers with skin of all colors. Skinspirations specializes exclusively in rejuvenation, enhancement and anti-aging treatments for the face and body. With her staff of aesthetic experts, you know you'll get the best results obtainable. Dr. Elliott has been in practice for over 20 years, and has the experience and reputation to have been chosen by the makers of Botox® Cosmetic and Juvéderm to train other physicians and practitioners in her techniques. For more information, visit http://www.skinspirations.com.
(1) Dole, Elizabeth, and Michael Rich. "Dole/Rich: Military Caregivers Are Hidden Heroes." USA Today, 1 Apr. 2014. Web. usatoday.com/story/opinion/2014/04/01/elizabeth-dole-michael-rich-military-caregivers/7128129/.
(2) Ramchand, Rajeev, Terri Tanielian, Michael P. Fisher, Christine Anne Vaughan, Thomas E. Trail, Caroline Epley, Phoenix Voorhies, Michael Robbins, Eric Robinson and Bonnie Ghosh-Dastidar. Hidden Heroes: America's Military Caregivers. Santa Monica, CA: RAND Corporation, 2014. rand.org/pubs/research_reports/RR499.
(3) Zoroya, Gregg. "Study: Huge Burden on Caregivers of Military Wounded." USA Today, 8 Mar. 2013. Web. usatoday.com/story/news/nation/2013/03/06/rand-military-caregivers-wounded/1967083/.
(4) "Tampa Bay Area." Wikipedia. 12 Apr. 2015. Web. wikipedia.org/wiki/Tampa_Bay_Area.
(5) "MacDill Air Force Base Fact Sheet." MacDill Air Force Base, 18 July 2006. Web. http://www.macdill.af.mil/library/factsheets/factsheet.asp?id=4232.
(6) Altman, Howard. "Proposed Defense Cuts Could Have Impact in Tampa." The Tampa Tribune, 24 Feb. 2014. Web. tbo.com/list/military-news/proposed-defense-cuts-could-have-impact-in-tampa-20140224/.
(7) "Coast Guard Air Station Clearwater." Wikipedia, 11 Nov. 2014. Web. wikipedia.org/wiki/Coast_Guard_Air_Station_Clearwater.
(8) "Military Spouse Appreciation Day 2015." Military Benefits. Web. militarybenefits.info/military-spouse-appreciation-day/.