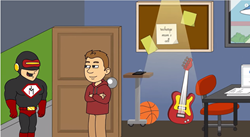 Amazing... First time user, all I can say is that it was pretty easy to use. Very happy about it. Highly recommend it. (Mere Saukelea on Trustpilot)
Atlanta, Georgia (PRWEB) April 29, 2015
MobileRecharge.com has recently launched their YouTube channel. It is dedicated to expats in the USA, Canada, and other parts of the world, interested in sending mobile credit to mobiles worldwide in less than 1 minute. The MobileRecharge YouTube channel is available at https://www.youtube.com/c/MobileRecharge.
The new YouTube channel features how-to videos on the use and advantages of the international top ups available on MobileRecharge.com. All tutorials have been produced in-house by MobileRecharge.com and developed with the help of customer feedback collected since the launch of the service. The company intends this channel to include all future videos bearing the hallmark MobileRecharge.com, whether tutorials or those explaining the benefits of the service.
"We get a lot of great feedback from our customers who appreciate MobileRecharge.com for its user-friendly interface and transparency. And YouTube is a great channel that allows us to better explain our product and showcase usages. We want to share it with everyone looking for a safe way to recharge mobiles internationally. We promise to bring both educational and entertaining video content that our audience will enjoy." (Cristina Dinulescu, Marketing Manager at MobileRecharge.com)
MobileRecharge.com is one of the leading providers of international mobile top ups especially built for expats worldwide. The service is also known as "airtime," "mobile recharge" or "refill." MobileRecharge.com addresses expats of all nationalities living in the USA, Canada, Asia, Europe and Australia, who are willing to refill mobiles in their native countries in order to:

send a gift or
support their families by sending them mobile credit.
MobileRecharge.com has established a great reputation in very little time. The company behind MobileRecharge.com has over 10 years of experience in reliable and secure online commerce. According to their in-house reports, new customers join MobileRecharge.com every 2 minutes.
Hundreds of thousands of customers top up their relatives mobiles in other countries on http://mobilerecharge.com/. The service is mainly appreciated for the following benefits:

1 minute purchase
instant top up
value of money; best amount - price ratio on the international market.
easy-to-use app for iOS and Android, called MobileRecharge
daily promotions of up to 700% free extra credit
free account
direct access to phone contacts
PayPal payments
payment using all major credit/debit cards, regardless of card currency
online access to orders and invoices
24/7 friendly Customer Support by chat & email in English and Spanish.
Besides the YouTube channel tutorials and aid-videos, MobileRecharge.com posts daily promotions and welcomes questions on other social media channels like:

MobileRecharge.com plans to provide new videos regularly and provide links to other videos that pertain to MobileRecharge and its customers. The MobileRecharge YouTube channel is available at https://www.youtube.com/c/MobileRecharge
About MobileRecharge.com
MobileRecharge.com is an interactive website designed by KeepCalling, a global telecommunications company registered in 2002 in USA. From the get-go, MobileRecharge.com focused on creating an easy to use website and an easy to order service, succeeding to grow very fast. Presently, KeepCalling, the company behind MobileRecharge.com, provides its services to hundreds of thousands of consumers and businesses, with a focus on customer satisfaction. In 2014, Inc. 5000 listed KeepCalling as the 18th fastest growing company in the telecommunications industry in USA.
MobileRecharge.com goes on facilitating the connection between families and friends living far away, through modern telecommunication solutions.