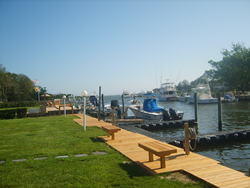 The great advantage of a hotel is that it is a refuge from home life. George Bernard Shaw
Hampton Bays, NY, USA (PRWEB) April 29, 2015
The Drake Inn announced today that it has earned a TripAdvisor® Bravo Badge. This accolade is given only to establishments that consistently achieve excellent traveler reviews on TripAdvisor®. This badge is now proudly posted on The Drake Inn's website right next to the Certificate of Excellence that was awarded to The Drake Inn for the year 2014 by TripAdvisor®.
The Drake Inn will open its 2015 Season on May 1st 2015, ready to welcome warmly travelers from all over the world.
"Being awarded the Bravo Badge this year as well as the TripAdvisor Certificate of Excellence for 2014 makes us all, at The Drake Inn, feel proud. Nothing can be more rewarding to us," says Ms. Nini Ofri, proprietor at The Drake Inn, "than reading the excellent reviews that our clients post on TripAdvisor® and other social media sites. I cannot think of a greater seal of approval than the recognition bestowed by our clients on The Drake Inn and its staff. We'd like to thank all our guests for taking the time to share with the world their experiences at our establishment. This kind of recognition only strengthens our resolve to keep trying our best and deepen our continued commitment to excellence."
About The Drake Inn:
In less than 2 years The Drake Inn has become one of finest Inns in the Hamptons, NY. Newly renovated, calm, serene, spotless, lush with greens and an array of charming flowering plants are awaiting you when you arrive. "Peacefully secluded yet centrally located," is the way The Drake Inn is often described. And indeed, this home away from home is located only minutes away from the famous nearby beaches on Dune Road . The Drake Inn is amongst the very few Hampton accommodations directly on the water with a direct view into Penny Pond and dock space for your boat. Ideal for anglers who participate in any of the tournaments held throughout the spring, summer and fall. The Drake Inn's marina can accommodate boats up to 26′.
"Just what we were looking for!," "Wonderful Stay", "Fantastic!" and "a Great Find" are but a few of ways people who stayed at The Drake Inn chose to title their reviews on TripAdvisor.
About TripAdvisor
TripAdvisor® is the world's largest travel site*, enabling travelers to plan and have the perfect trip. TripAdvisor offers trusted advice from real travelers and a wide variety of travel choices and planning features with seamless links to booking tools. TripAdvisor branded sites make up the largest travel community in the world, reaching nearly 260 million unique monthly visitors**, and more than 150 million reviews and opinions covering more than 4 million accommodations, restaurants and attractions. The sites operate in 39 countries worldwide, including China under daodao.com. TripAdvisor also includes TripAdvisor for Business, a dedicated division that provides the tourism industry access to millions of monthly TripAdvisor visitors.
For more information about us, please visit http://www.thedrakeinn.com/
Contact Info:
Name: Nini Ofri
Organization: The Drake Inn
Address: 16 Penny Lane, Hamapton Bays NY, 11946
Phone: 631-728-1592