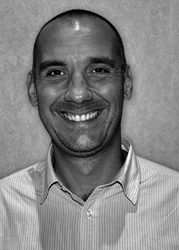 Quadriga is the only international guest technology managed service provider with a proven ability to support the growing business requirements of the African hospitality industry.
Theale, UK (PRWEB UK) 28 April 2015
In the past 12 months, Quadriga has secured a 600% increase in sales across North, West and East Africa. Major wins have included being selected as Accor's exclusive WiFi provider for its entire 20,000 room African estate and Starwood's WiFi provider in Egypt. Alongside these clients, Quadriga is also strengthening existing relationships with strategically important clients such as Mövenpick, Mandarin Oriental, Marriott, Hyatt, Hilton and Rezidor Hotel Group and will be well placed to support new clients and brands looking to establish themselves in the African territory.
In addition to an already extensive customer base, the newly formed Quadriga operational entity will soon be installing internet and network solutions as the essential backbone of the hotel infrastructure and the multimedia platform Sensiq with its streaming technology in strategic cities like Malabo, Nairobi, Kinshasa, N'Djamena and Accra.
Olivier Hennion, Managing Director Africa, with over 20 years experience in the hospitality industry, is responsible for the team and development of Quadriga's business in Africa, headquartered in Casablanca, Morocco, with established dedicated resources in strategic countries such as Egypt, Ivory Coast, Senegal and Nigeria. Quadriga is the only international guest technology managed service provider with a proven ability to support the growing business requirements of the African hospitality industry and provide hotels with the same high level of service as the company is currently providing in cities such as New York, London and Dubai.
Olivier Hennion commented, "I originally joined Quadriga in 1995 and was subsequently appointed Head of Sales France before taking on various international roles and other challenges including establishing my own business in Africa. Since 2013, I've had the opportunity to lead and grow Quadriga's business in Africa and I am confident that the magnificent results we have delivered this year will be surpassed in the next 12 months as we bring on board our new sales and operations recruits."
Jean-Philippe Delouis, President & Managing Director EMEA commented, "Quadriga is now, more than ever before, uniquely positioned to meet the global technology needs of our customers and the local investors willing to invest in the African industry." He continues, "I am proud to be strengthening our presence here to help bring exciting new hotel properties and technology to the African market."
For more information, please visit http://www.quadriga.com
About Quadriga
Quadriga is a leading international provider of guest technology managed services for the hospitality industry and our commitment is to maximise a customers' on-property value and guest satisfaction
Quadriga provides customers with the flexibility and reassurance that they can obtain a complete, accessible and relevant guest technology solution that meets their business revenue, guest satisfaction and operational efficiency targets, all from a single, financially robust partner. Our value proposition is to provide technology solutions which enable customers to:

Connect with your guests – and guests with the hotel and their world
Control the guest experience and your network and TV environment
Commercialise new business and revenue opportunities
This value is delivered via a 360º integrated and managed service approach to design, build and manage a complete network and technology ecosystem focussed on the needs of hospitality and guests.
Quadriga offers a single point of contact for a range of managed services covering Networks, WiFi, Hospitality TVs, Interactive TV & Mobile platforms and Financial Services. These integrate multiple hardware and software components, proprietary to Quadriga or via 'best-in-class' partners, with an unrivalled range of multimedia content solutions and expert operational and professional services.
Quadriga has more than 30 years experience serving the hospitality sector and operates in the key strategic geographies of USA, Europe, Middle East and Africa, supporting more than 300,000 guest rooms including 100,000 with HSIA. The company has unrivalled knowledge and approaching 15 years experience in managing hotel networks, Internet provision, digital IP systems and delivering IP over coax networks.
Quadriga will continue to leverage its capabilities, its partnerships and deep knowledge of the hospitality sector to create solutions that harness the latest technologies and meet ever- evolving customer business needs and guest expectations.
Press Contact
Vicky Daniels
Group Marketing Manager
Quadriga Worldwide Ltd
Telephone - +44 (0) 118 916 7181
Email - Vicky(dot)Daniels(at)quadriga(dot)com