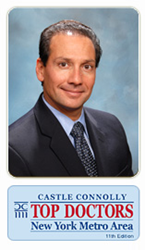 (PRWEB) April 28, 2015
Gerard D'Aversa, M.D. To Be Honored at 33rd Golden Lion Awards Dinner.
Gerard D'Aversa, M.D. of Ophthalmic Consultants of Long Island (OCLI) is being honored with the 2015 Golden Lion Award, which honors outstanding Italian Americans for their cultural and philanthropic contributions. Dr. D' Aversa has been involved in multiple mission trips performing sight restoring cataract and corneal transplant surgeries. The dinner will take place on Friday, April 24th 2015 at the Garden City Hotel in Garden City, N.Y.
The OSIA New York Grand Lodge Foundation, Inc. was created to carry out the cultural, educational, and philanthropic endeavors of the Order. Major Foundation programs include: the Commission for Social Justice, formed to fight bias and stereotyping, particularly in the media; and the Garibaldi-Meucci Museum, a city, state, and national landmark owned and administered by the Order Sons of Italy in America.
"It is an honor to receive such an award." Says Dr. D'Aversa. "I'm extremely grateful to be a part of this community and all it has to offer."
Dr. Gerard D'Aversa, MD, is a board-certified ophthalmologist with vast experience in cornea, cataract and refractive surgery. He specializes in performing topical, sutureless, clear corneal, femtosecond assisted cataract surgery, corneal transplants; and laser vision correction. Dr. D'Aversa was the first ophthalmologist on Long Island to implant the Miniature telescope for advanced macular degeneration. Dr. D'Aversa is a member of numerous professional societies including the following: American Academy of Ophthalmology, American Society of Cataract and Refractive Surgeons and the New York Ophthalmological Society.
Dr. D'Aversa is a partner at Ophthalmic Consultants of Long Island, OCLI, an eye care group consisting of over 30 eye doctors and surgeons representing a broad spectrum of specialties in ophthalmology and optometry, with 11 locations throughout Long Island.
Ophthalmic Consultants of Long Island (OCLI) is a renowned, multi-specialty eye care group that offers a wide range of eye care services. Each ophthalmologist at OCLI is board-certified with extensive medical training. Many are recognized for innovative medical achievements including performing the first refractive surgery in the world.
Contact Information
866-SEE-OCLI
Contact: Nancy Fairbrother
Phone: 516.804.5202