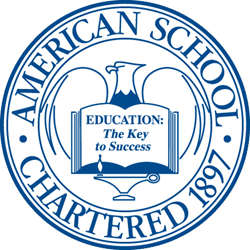 Lansing, IL (PRWEB) May 12, 2015
American School is pleased to be a first-time exhibitor at the 31st annual Fort Wayne Area Home Schools' Home Education Resource Expo on May 16 at the Allen County War Memorial Coliseum. Homeschoolers and their parents and friends are invited to stop by booth 12 from 9 a.m. to 5 p.m. to learn more about American School's wide variety of high school courses.
"We've always wanted to attend the FWAHS convention because we've heard so many good things about it, but this is the first time it's fit into our schedule," American School President Gary R. Masterton said. "The opening in our schedule comes at the perfect time, too, because now more than ever we are offering more of the accredited high school courses students and parents need at a cost they can afford."
Those courses include ten online World Language courses by Rosetta Stone, including Portuguese, Chinese and Dutch. Students may choose to take those as part of American School's new online diploma program, which allows students to earn their accredited high school diplomas entirely online. It's a service American School began earlier this year after many years of requests from students.
"We do our very best to serve our students, and more and more of them wanted the option to earn their diploma online and take their exams online if they are taking our paper-based courses," Masterton said. "We're happy to accommodate them."
In addition to offering online diploma programs, American School continues to offer paper-based diploma programs for students who choose to learn in a more traditional way.
"Some students just learn better when they have a textbook and study guide in front of them," Masterton said. "Homeschooling families, including those who may be attending the event in Fort Wayne, sometimes have many children and only one computer, so taking a program where everyone receives his or her own study materials can be a great fit."
American School is accredited by three reputable accrediting bodies (MSA-CESS, Ai and NCPSA) and is recognized by its home state of Illinois as a non-public high school. For more information, call 866-260-7221 or visit http://www.americanschool.org.