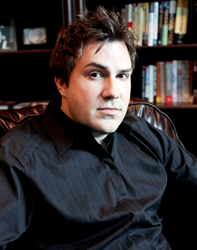 Is when a child gets lost. These bands become homing devices, so parents can track the location of their children if they are separated. It's truly an ingenious way to experience Disney
Scottsdale, AZ (PRWEB) May 04, 2015
The Most Magical Place on Earth just got a little more magical with the help of the Internet of Things. According to an April 18 article on Motley Fool, Disney World's embracing of the Internet of Things has made the Disney experience better for visitors. Jason Hope, entrepreneur from Arizona, believes this article shows how the Internet of Things will benefit all aspects of life, including recreation, in ways the modern individual may not even realize.
In 2013, according to Bradley Seth McNew's article entitled "How Disney World Does the Internet of Things," Disney released its MagicBand for public testing. This wearable device includes everything from the park tickets and the park's signature "FastPass" line-skipping capabilities. Within two years, over 10 million MagicBands had been distributed, and 90 percent of guests using them had a positive response to the device.
The MagicBand seems, at first glance, to be fairly innocent. A simple rubber band bracelet, it doesn't appear to offer much benefit. Yet, it is connected to the park infrastructure, allowing you to plan your connected day at the park well before you arrive.
Using MagicBand, guests can decide what they are going to ride and at one time. The Internet of Things connection allows the band to connect to the park infrastructure, so guests can literally walk to the front of the line at the time they reserved ahead of time. Guests can use the MagicBand to order and pay for restaurant service ahead of time, and will even be greeted by a host who knows their names when they arrive. The MagicBand is connected to the wearer's credit card information, so buying a souvenir is as simple as tapping the band.
"Where this gets really interesting," said Jason Hope, "Is when a child gets lost. These bands become homing devices, so parents can track the location of their children if they are separated. It's truly an ingenious way to experience Disney."
At the end of a day, MagicBand serves as the hotel room key and gives guests access to their MyMagic account, where the photos Disney photographers took of their families are accessible for them to see and, of course, purchase.
About Jason Hope
Jason Hope works as an entrepreneur and tech guru, offering advice from his home in Scottsdale, Arizona. He also is a philanthropist, using his resources to support a variety of research projects, including research on anti-aging developments in the medical field. Learn more about his work at http://www.jasonhope.com.