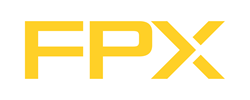 FPX's Smart CPQ and Smart Contract Management applications are purpose-built for use with SAP® solutions.
Dallas, TX (PRWEB) May 05, 2015
FPX, an independent software vendor and SAP partner, is today showcasing a duo of Smart Applications that allow customers to run all of their sophisticated business processes, enterprise-wide, in the cloud with confidence – FPX Smart CPQ and FPX Smart Contract Management. FPX is showing the two new solutions at SAPPHIRE® NOW and the ASUG Annual Conference being held May 5-7 in Orlando, Fla., in booth #1019.
FPX's Smart CPQ and Smart Contract Management applications are purpose-built for use with SAP® solutions. FPX Predictive Applications integrate with the SAP Cloud for Customer solution. FPX's products also interoperate with the SAP Customer Relationship Management (SAP CRM) application and with solutions from hybris, an SAP company, helping to enable multi-channel selling on-premise or in the cloud.
"Our Configure-Price-Quote® application became a catalyst for sales force automation over three decades ago. At the time, its ability to streamline the sales process was like nothing anyone had seen," said Dave Batt, chief executive officer of FPX. "Because it was able to generate ROI that companies could once only dream about, CPQ was quickly labeled a must-have standard business application. Now, all basic CPQ applications optimize sales."
Similar to how FPX's CPQ set new business standards by introducing CPQ, the two new FPX Smart Applications set new standards in intelligence, with the power of 'next generation' applications.
Smart CPQ and Smart Contract Management are built upon FPX Predictive Applications, an integrated suite with predictive analytics intelligence embedded into each of its structured, cloud-based applications. As a result, companies can now leverage their existing Big Data to transform any business process spanning their CRM and ERP systems from a platform that supports all sales channels. They can:

Harness Big Data to generate ideal product and service configurations
Shift standard pricing to real-time price optimization
Transform quoting into guided selling
FPX is also debuting FPX Marketplace for multi-channel. FPX Marketplace is a cloud-based e-commerce application, letting you create a full-featured, online-guided configuration platform just for your business-to-business customers. Your customers can access the very same product catalog and configuration tools your internal teams use for developing proposals. With FPX Marketplace, customers enjoy the freedom to configure products, generate quotes, and order directly from your web properties. FPX Marketplace integrates with SAP Cloud for Customer and solutions from hybris.
For more information about FPX Predictive Applications, visit the FPX booth #1019 at SAPPHIRE NOW, or visit us online at http://www.FPX.com.
SAPPHIRE NOW and the ASUG Annual Conference are the world's premier business technology event and largest SAP customer-run conference, offering attendees the opportunity to learn and network with customers, SAP executives, partners and experts across the entire SAP ecosystem.
About FPX
FPX is an independent software vendor and an SAP partner with 30+ years of experience in solving complex sales operations challenges for multi-channel organizations. On-premise or in the cloud, FPX's Predictive Applications work seamlessly to transform any business process spanning CRM and ERP systems. With FPX, customers can significantly increase revenue performance while lowering costs and errors associated with manual sales and order-management processes. Predictive Applications are the 'Next Generation' of business application – uniquely combining structured database applications with predictive analytics intelligence, allowing organizations to identify unrealized potential and make Big Data actionable.
###
SAP, SAPPHIRE and other SAP products and services mentioned herein as well as their respective logos are trademarks or registered trademarks of SAP SE (or an SAP affiliate company) in Germany and other countries.
See http://www.sap.com/corporate-en/legal/copyright/index.epx for additional trademark information and notices. All other product and service names mentioned are the trademarks of their respective companies.