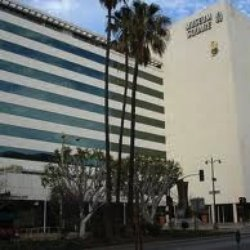 Los Angeles, California (PRWEB) April 29, 2015
Steven M. Sweat, APC, a personal injury law firm with a track record of success in Southern California, has recently celebrated the opening of its new headquarters on Wiltshire Boulevard in the Miracle Mile area of Los Angeles.
Lead attorney Steven Sweat is hardly new to the Los Angeles region, having practiced law here for over two decades. During that time, he has helped clients win millions of dollars in damages resulting from personal injuries.
Over the course of his career, Sweat has received recognition from numerous sources for the excellence of his legal services. Sweat is a member of the Los Angeles County Bar Association, as well as the Consumer Attorneys Association of Los Angeles and the American Association for Justice. He has a 10.0 (Superb) rating from Avvo and has been named a Top Contributor to the online legal research website. Since 2012, Sweat has been recognized by Super Lawyers, placing him within the top 5 percent of lawyers in the state of California.
The firm has also been ranked among the 10 best in client satisfaction by the American Institute of Personal Injury Attorneys. Furthermore, Sweat has earned the Lead Counsel Rating for his experience, his reputation among his peers and his spotless disciplinary record.
The areas of practice in which Steven M. Sweat, APC operates include accidents, nursing home and elder abuse, premises liability, pedestrian injuries and sexual abuse and assault, as well as other person injury areas. To Sweat, the law is not simply about winning cases but rather helping people. "Without compassion, what are we doing here?" he asks. "Compassion to me has always been paramount." He also credits his success to creativity, honesty and tenacity.
In addition, Sweat emphasizes the role that personal attention to his clients has paid in his career. "There are way too many personal injury law firms in California, unfortunately especially in Los Angeles and other areas of the Golden State," he says, "that are just simply settlement mills. They're taking too many cases, and they cannot give personal attention to any of them."
For this reason, Steven M. Sweat, APC emphasizes face-to-face personal communication with its clients through all stages of the legal process. Establishing trust through open communication, the firm believes, is critical to creating a productive attorney-client relationship.
With the opening of their new Los Angeles headquarters, Sweat and his firm hope to put these principles to work for more people than ever before.
Contact:
Steven M. Sweat
5757 Wilshire Blvd., Suite 450
Los Angeles, CA 90036
(323) 944-0993
Toll Free: (866) 252-0735
Website: Los Angeles Accident and Injury Attorney