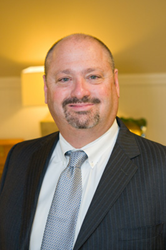 "Ross Baird has a lifetime of experience in managing, growing and delivering excellence in care for individuals in need."
Mount Dora, Florida (PRWEB) April 28, 2015
NeuLife, a post-acute, rehabilitation facility in Mount Dora, completes their executive team by announcing Ross A. Baird, NHA, MBA, as Chief Administrative Officer.
Baird's twenty year experience as a health care administrator has been focused on developing first class, results-orientated rehabilitation facilities. Under his leadership, therapy teams focused on both clinical expertise and providing "compassion guided" services with quality outcomes.
Baird's facilities utilized a holistic approach in providing therapy that included teaching, training and supporting not only the therapists but also the families and those entrusted to the patient's care.
"NeuLife continues to determinedly pursue its mission and vision in the marketplace by seeking out and attracting top healthcare executives to assist us with achieving our goals. Ross Baird has a lifetime of experience in managing, growing and delivering excellence in care for individuals in need. We are excited to have Ross join our leadership team and are confident that his addition will help accelerate NeuLife's mission." says Michael Upchurch, Chief Executive Officer.
Baird earned his administrator's license in 1992, a Bachelor of Science in Health and Human Services with a focus on Gerontology from College of Boca (now Lynn University), and an M.B.A. from Nova Southeastern. Since 1993, Ross served Central Florida's medically needy population as a health care administrator.
A third-generation health care provider, Baird follows in the footsteps of his father, who moved from Ohio to Ormond Beach, Florida, to build a rehabilitation facility in 1985.
Baird's involvement in the Central Florida Health Care Community includes serving on the Halifax Chamber of Commerce's Executive Board, the Council on Aging's Board of Directors, the Children's Home Society North Coast Division's Board of Directors, and the Alzheimer's Association.
Baird lives in Longwood, Florida, with his wife and three children.
NeuLife, a specialized, residential rehabilitation facility provides aggressive therapy to accelerate the recovery of clients who have experienced a catastrophic life event. Through intensive therapeutic rehabilitation, NeuLife helps clients regain the ability to achieve things once thought to be impossible, such as walking, talking or rejoining the work force.
NeuLife's accessible facility is situated on forty-three acres near downtown Mount Dora and about thirty-five minutes from downtown Orlando. NeuLife serves individuals age eighteen or older who have been diagnosed with catastrophic and challenging diagnoses, including brain and spinal cord injury, amputations and multiple trauma.
To learn more, visit NeuLifeRehab.com.
Media inquiries should be directed to Bill Dannheim, BillDannheim(at)neuliferehab(dot)com or (904) 412-8288.
#TraumaticBrainInjury, #TBI, #SpinalCordInjury, #SCI, #CatastrophicInjuries, #PostAcuteCare, #NeurorehabilitativeServices, #NeurobehavioralServices, #ResidentialServices, #Sanford, #MountDora, #Trauma, #Independence, #MichiganNeuroRehabilitation, #FloridaRehabilitation, #neulife