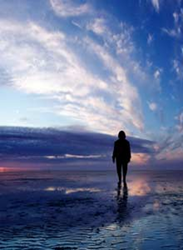 We think listeners will discover that messages from deceased loved ones and spirit guides can have a powerful impact on their lives.
(PRWEB) April 29, 2015
Radio listeners in Levittown, Pennsylvania and beyond are in for a special spiritual treat starting Monday, May 4th. It's called "Psychic Source Presents Messages from Beyond" and it's an opportunity to call a professional psychic medium and connect with the spiritual world – live, on air!
Every Monday from May 4th through June 8th, between 9am and 10am on WBCB 1490AM radio station, a Psychic Source medium will be available to answer questions about past lives, deceased loved ones, and the spirit world. During the broadcast, the shows will also be available for online listening at the station's website: http://wbcb1490.com/.
Do you have a guiding spirit? What advice can you get from the world beyond? The Psychic Source mediums will be there to convey personally meaningful messages to those who call in.
"We are thrilled to be able to offer insights to radio listeners from anywhere in the country who are interested in intuition and spiritualism," said Psychic Source Marketing Director Maryanne Fiedler. "Our spiritualists and mediums have many decades of experience helping customers by phone and online chat, and this radio show gives many more people the opportunity to benefit from their gifts and insights."
What types of questions will the Psychic Source mediums answer? "Anything about loved ones who have passed, spirit guides, or other aspects of the spiritual realm," said Ms. Fiedler. She suggested that callers have questions ready about a particular person who has passed or a particular issue they need guidance on, to make the most of the psychic medium's special gifts.
More information about mediums, spiritualists, and all the services provided by Psychic Source can be found at PsychicSource.com.
****
About Psychic Source:
Founded in 1989, Psychic Source is the nation's oldest and most respected psychic service. Psychic Source's advisors are experts in astrology, horoscopes, numerology, tarot cards, clairvoyant readings, and many other psychic disciplines. Psychic Source believes in its community of authentic Psychics and stands behind the authentic psychic readings they deliver to clients. Visit them online at http://www.psychicsource.com.
For more information, contact:
Maryanne Fiedler, Marketing Director
maryanne(at)psychicsource(dot)com
215-953-8568