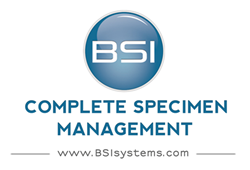 Users can generate throughput metrics reports, turnaround time statistics, storage utilization, and withdrawal/collection information to help see sample management data from a business perspective
Calverton, Maryland (PRWEB) April 28, 2015
IMS is releasing updates to the BSI Data Warehouse that bring it to the web and provide greater accessibility and responsiveness. Intuitive data visualization features and user friendly reporting metrics increase data warehouse's utility; plus, the new ability to save reports for convenient recall and access "on-the-go" makes data analysis even easier.
Data Warehouse was built using client feedback to assist in repository analytics and business management. Users can generate throughput metrics reports, turnaround time statistics, storage utilization, and withdrawal/collection information to help see sample management data from a business perspective. Visit http://www.bsisystems.com to learn more about how BSI and Data Warehouse will increase your repository's efficiency.
Data Warehouse is a product of Information Management Services (IMS), a company with over 40 years of experience in developing software and IT management solutions for use at the company or corporate level. Data Warehouse was designed to aid the data aggregation and metric reporting capabilities of biorepositories with inventories of all sizes. To learn more about IMS products go to http://www.imsweb.com.