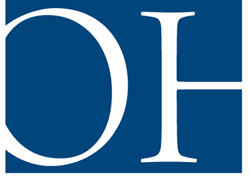 The agency has established itself as the leading force behind new national products in the beverage industry, with a repertoire of successful campaigns since 2008.
Phoenix, Arizona (PRWEB) April 28, 2015
Full-service creative and strategy agency Owens Harkey Advertising was selected by Nawgan Products, including its subsidiaries Nawgan Beverages and Power On Beverages, and Mix1 Life, Inc., as its agency of record. Owens Harkey, with its national advertising experience and wealth of beverage expertise, seeks to grow the Nawgan, Power ON and Mix1 brands from niche favorites to national powerhouses.
The agency has established itself as the leading force behind new national products in the beverage industry, with a repertoire of successful campaigns since 2008. In addition to the beverage industry, Owens Harkey also leads its peers in small business as one of the fastest growing companies year over year. Since 2013, Owens Harkey has made each Inc. Magazine's Inc. 500|5000 yearly list, which measures percentage revenue growth over a four-year period. As Owens Harkey grows, so do its clients, and the beverage vector is just one way the agency is showing its exemplary proficiency and industry prowess.
Nawgan Products' line of beverages includes Nawgan and Power ON, while Mix1 Life supports the Mix1 brand.
"We are thrilled about this exciting opportunity to focus our creativity in all aspects of the Nawgan, Power ON and Mix1 brand strategies," Owens Harkey President Scott Harkey said. "It's a huge win for our business and we look forward to the chance to hone in on our creativity among all platforms of advertising."
Nawgan is the company's alertness beverage, developed by a board-certified clinical neuropsychologist who specializes in adult brain function. It has already earned widespread support among athletes and students on college campuses. Power ON is the company's natural energy athletic beverage, with its mission to generate results in a healthy way. The beverage is successful as a lifestyle drink for healthy, active adults and has already earned retail partnerships with stores such as Hi-Health Supermart Corporation, AJ's Fine Foods and The Vitamin Shoppe, as well as online through Amazon.com Inc.
Mix1 is a nutritional beverage company, with a mission to create only natural, high-quality ingredients that are truly functional. The everyday lifestyle beverage is available in stores across the United States, including Sprouts Farmer Market Stores, Albertsons, Terrible Herbst convenience stores and more.
"Owens Harkey showed us a creative branding approach unlike one we had ever seen before," Rob Paul, Founder and CEO of Nawgan Products said. "With the agency's experience in our industry, we felt that their team was essential to the growth and development of the Nawgan and Power ON brands."
Currently, Owens Harkey also represents Turn 4 Wines, based out of Calistoga, Calif. Turn 4 is the consumer's elevated option for affordable wine on the go.
Owens Harkey has also partnered with WheyUp and No Fear Energy for repackaging and branding strategy initiatives in 2015.
Owens Harkey also has experience representing the national beverage line NEUROBRANDS® LLC, an alternative to drinks that perpetuate the rising trend of caffeine dependency. A testament to its growth through Owens Harkey media-buying and advertising efforts, the neuro brand became one of the fastest-growing beverage companies over the two-year span from 2011 to 2013.
About Owens Harkey Advertising & Public Relations
Owens Harkey uses every tool at its disposal to positively impact the bottom line of its clients' organizations. The company uses classic advertising and public relations strategies, combined with digital and social media tactics to achieve clients' brand goals and aspirations. Mixed with clutter-cutting creative concepts in cost-effective ways, Owens Harkey ensures client relationships are mutually beneficial and stands the test of time. For more information about services, please call 602-254-5159 or visit http://www.owensharkey.com.