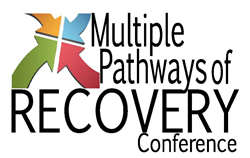 (PRWEB) April 29, 2015
The Connecticut Community for Addiction Recovery (CCAR) is excited to present the Multiple Pathways of Recovery Conference, October 19-21, 2015 at the Mystic Marriott Hotel & Spa.
At this conference a variety of pathways used to foster long-term recovery from addictions will be discussed; they include methods, practices, programs, and belief systems. Pathways of recovery are not triggers or events that lead to someone initiating recovery: things like a car accident, the birth of a child, getting arrested, divorce, loss of a job, etc. These would be considered pathways to recovery (amazing what one simple preposition can do, isn't it?)
At this groundbreaking, one-of-a-kind conference, participants will attend both keynotes and workshops.
Keynotes include:
o Bill White, Slaying the Dragon: The History of Addiction Treatment & Recovery in America, (FL)
o Don Coyhis, Red Road to Wellbriety, (CO)
o Stacia Murphy, Alcoholics Anonymous, (NY)
o Scott Strode, Phoenix Multisport, (CO)
o Phil Valentine, CCAR Experience, (CT)
o Nayda Lemay, Narcotics Anonymous, (CT)
o Walter Ginter, Medication Assisted Recovery, (NY)
o Deb Dettor, Individualized Recovery, (CT)
Workshops include:
o Fit2Recover: Ian Acker & Lacey Garcia, (UT)
o Volunteerism: CCAR, (CT)
o 12 Steps, Gambling Recovery: Bea Aikens, (NV)
o 12 Steps, Narcotics Anonymous: Donna Dmitrovic, (PA)
o 12 Steps, Alcoholics Anonymous: Mark Ames, (VT)
o Medication Assisted Recovery: John Hamilton, Recovery Network of Programs (RNP), (CT)
o Medication Assisted Recovery: Mark Ames, Vermont Recovery Network, (VT)
o Women for Sobriety, Gisele Harris, (RI)
o Yoga, Liz Leuthner, (ME)
o Yoga, Kelly Bensen, (ME)
o LifeRing Secular Recovery, Njon Weinroth, (CA)
o Faith-Based, Doug Gould, (OR)
o SMART Recovery: Joe Gerstein, M.D., (MA)
o Celebrate Recovery, Peter & Dana Spungin, (CT)
o Nature and Buddhism, Peter Wohl, (ME)
Registration is now open. To take advantage of the early bird special register here.
There also are various sponsorship opportunities available; if you are interested in sponsoring, please click here.
The Connecticut Community for Addiction Recovery (CCAR) envisions a world where the power, hope and healing of recovery from alcohol and other drug addiction is thoroughly understood and embraced. For more information, visit http://www.ccar.us.