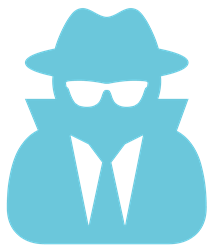 We go to great lengths to ensure the phone numbers we offer are not targets of these campaigns and we are continually investigating new software features, like the Spam Detective, that can protect numbers. CallTrackingMetrics Co-Founder, Todd Fisher
Severna Park, Maryland (PRWEB) April 29, 2015
Spam calls are issues for any phone number or phone type; it's just particularly annoying in the call tracking space because generally businesses have a lot of phone numbers routing to call center agents and they are tracking every single phone call to get important reporting data. CallTrackingMetrics is now offering the Spam Detective to protect businesses' reporting and agents from the impact of spam call noise.
Spam calls can happen on local or toll free numbers. There are various reasons businesses will see spam calls coming into their tracking phone numbers — they could be targets of traffic pumping schemes, war dialing, or phone hacking – just to name a few. A few years ago, CallTrackingMetrics developed a "spam block" feature that allows customers to block calls from a particular caller number or caller ID. This can be particularly helpful for blocking telemarketers or wrong dials.
This week, with the announcement of the Spam Detective, CallTrackingMetrics leverages partnerships with a number of carriers to extract information about the path a call is coming through and if the path is likely "spammy," businesses can choose to handle that call differently. The Detective can either tag calls as spam or route these calls through a voice menu which asks the caller's to enter keypresses to get any further. This allows CallTrackingMetrics customers to:

filter spam calls out of their reporting and
prevent these calls from distracting agents or eating up valuable minutes.
CallTrackingMetrics customers can enable the Spam Detective on any of the four pricing plans offered.
About CallTrackingMetrics:
CallTrackingMetrics, founded in 2008 by Todd and Laure Fisher, was launched to assist advertising agencies and businesses track which advertising sources were converting into phone calls. They developed a unique algorithm to match exact website visitors to phone calls. CallTrackingMetrics has since evolved from a small phone call tracking company to an international leader in the industry; providing in depth call tracking and call center management services to over 30,000 users in 30 countries worldwide. CallTrackingMetrics has gained much of its popularity for their excellent customer service, easy to use software and ability to integrate with major services such as Google Analytics, Adwords, Salesforce, Optimizely and Wordpress.