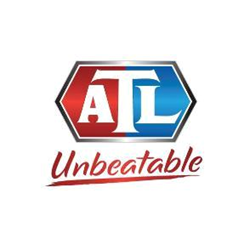 Kingston, Jamaica (PRWEB) April 28, 2015
Appliance Traders Limited first opened its doors in Kingston over 45 years ago specializing in air-conditioning. They have spent over four decades continuously evolving, ensuring that the people and communities of Jamaica are provided with the best the world has to offer in brands and products such as Uniweld. The ATL Group is part of the largest private sector organization in the country, boasting over 750 passionate employees nationwide and now supported with a fleet of 52 fully-equipped service response vehicles committed to making one man's dream a reality. As their customers continue to demand more, they continue to deliver.
Uniweld strives to work jointly with their distributors by performing training seminars, which in this session, provided ATL employees with increased product knowledge to enhance service and support to their customers. Some of the featured products presented by Uniweld were Nitrogen Regulators & Accessories such as Uniweld's newly introduced NitroVue™ nitrogen flow meter. NPF Gauges, RP3T Series Hand Torches, EZ Turn™ hoses and the full range of portable oxy/fuel welding & cutting equipment. The NPF® No Pointer Flutter gauges provide accurate and steady pressure readings.
Uniweld's Hand Torches are the right choice for small jobs in tight areas where access is limited coming in triple, double and single tips. The ATL team is always prepared for new challenges and eagerly took on the "EZ Turn™ Challenge". The "EZ Turn™ Challenge" effectively demonstrated how the EZ Turn™ hose fitting works by using a well-designed demo stand. The demo stand is appropriately labeled "Take the EZ Turn™ Challenge!" as it gives technicians an opportunity to try their favorite hose from their truck and compare it to EZ Turn's new technology.
Uniweld Products, Inc. has manufactured quality HVAC/R tools and equipment at its factory located in Fort Lauderdale, Florida U.S.A. since 1949.
Uniweld Products… "Quality tools that go to work with you.®"