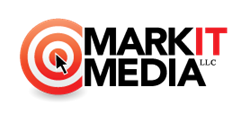 Scottsdale, AZ (PRWEB) April 27, 2015
Opening a new restaurant or just need to print new menus, Markit Media knows how to design eye-catching restaurant menus that stand up to everyday use and "wow" the customer. Whether it is traditional printed menus, laminated restaurant menus, synthetic paper or takeout menus. Markit Media is also attentive to the details and descriptions of menu printing. For example, when a customer grabs a takeout menu, it is important that the phone number, address and website are easy to spot. Believe it or not, these details are sometimes overlooked, but not by Markit Media. We'll help choose the best quality paper stock, as well as coatings to save menus from spills and stains. Markit Media can design full-color menus, fold-open menus or small booklets for large menus.
Dining customers notice quality menu design and good design is effective at creating loyal customers. Exemplify your brand with high quality menus by a professional design team that works closely with each client to represent the client's brand and identity. The design team of Markit Media works to match the business identity of the client in each professionally designed menu and advertisement. Professionally designed menu service allows the restaurant to help customers concentrate more on the food quality and service. The menu is the face of any restaurant, whether your customers are looking at it on mobile device, standing at a counter, enjoying the TVs and the bar or sitting at a table.
Professional menu design impresses customers and yields better results with lasting impressions than poor quality design. The professional design services of the Markit Media design team, services the Scottsdale, Tempe, Chandler, Mesa, Gilbert, Glendale, and all surrounding cities including other major cities and surrounding areas around the country. Markit Media helps clients leave lasting impressions with their customers. Markit Media's professional menu design goes highly noticed with customers and is a very effective branding tool to foster loyalty and interest amongst customers. Markit Media offers a full scale of marketing materials, professional design, and full service printing capabilities with same day printing using full color photo quality. Hire the professionals at Markit Media to create impressive creative design for menus and many other promotional marketing materials.
Markit Media, a full service marketing and web design firm located in the heart of Old Town Scottsdale, provides highly creative professionally designed menus and advertisements using state of the art software.