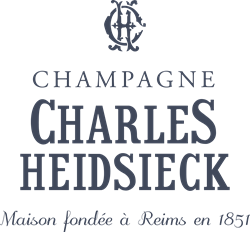 "We strongly trust Folio Fine Wine Partners for bringing a unique personal touch as well as the extensive wine experience of their team, to the presentation of Charles Heidsieck in the United States." Cecile Bonnefond, Charles Heidsieck CEO
Napa, CA (PRWEB) May 01, 2015
Folio Fine Wine Partners is proud to announce the addition of Champagne Charles Heidsieck to its growing import portfolio of prestige family-owned, family-managed wineries effective June 1, 2015.
The Charles Heidsieck house was purchased in 2011 by EPI, the holding company for the Descours family, which also owns several luxury companies (JMWeston, Bonpoint, A. Figaret) and the Château La Verrerie estate, in Cotes du Luberon.
In the 1850's, Charles Heidsieck was one of the first Champagne Houses to gain notoriety in the United States and remained market leader for generations, thanks to the wide-ranging American travels of founder Charles-Camille Heidsieck. This elegant and so charming Frenchman would soon become known as "Champagne Charlie." Today aficionados crave for Charles Heidsieck Champagne for its lavish flavor profile attributable to the ultra-generous inclusion of older reserve wines, blended by sequential chefs de cave whose immense talent has been internationally rewarded by the highest awards. The house also values the high appreciation from all champagne experts, professionals and lovers.
"We strongly trust Folio Fine Wine Partners for bringing a unique personal touch as well as the extensive wine experience of their team, to the presentation of Charles Heidsieck in the United States. Something Charles himself would have appreciated and encouraged." said Charles Heidsieck CEO, Cecile Bonnefond.
"We have always held enormous respect for the wines of Champagne Charles Heidsieck and as we make our first foray into the French category and into champagne, what better way than to represent such an esteemed house," said Founder and Coach Michael Mondavi.
"Over the last decade we have successfully proven our ability to help family wineries navigate the complex and increasingly important American market. The addition of Champagne Charles Heidsieck builds upon our early vision, and as we look to expand our reach in the future, we'll continue to seek family owned producers that round out our portfolio, fit our culture, and most importantly, make extraordinary wines," Michael said.
About Charles Heidsieck - http://charlesheidsieck.com
An entrepreneur and visionary, Charles Heidsieck, at the age of 29, created a house in his image and a wine that reflected his personality. Charles Heidsieck champagnes offer a unique blend of equal share of pinot noir, pinot meunier and chardonnay and 40% reserve wines of 10 years aging in average. The bottles mature in chalk cellars for 5 to 15 years. This maturation time is essential for their refined quality and for the development of their aromatic complexity. Some say that all these extreme characteristics make Charles Heidsieck a prestige cuvee. For the first time in 1990, non-vintage bottles showed the date they are put in the cellars. In July 2012, the Charles Heidsieck house, under the new ownership, launched the "new Charles" : a new Charles Heidsieck blend, entirely respectful of tradition still of ultimate precision. Now presented in a new shaped bottle inspired by quarry Number 9 and with a new label and new identity, loyal to historical documents. The authenticity, refinement and dedication that lie at the heart of the success of Charles Heidsieck reflect the quintessential gentleman its founder was. #typiquementcharles
About Folio Fine Wine Partners –http://www.foliowine.com
Folio Fine Wine Partners was founded in 2004 by Michael Mondavi and his wife, Isabel, with their children, Rob Jr. and Dina. Folio is an importer, fine wine agency and producer of quality wines from the world's premiere and emerging wine regions, providing sales, marketing and public relations services to wine brands from California, Italy, Austria, Germany, Spain and Argentina. Wines from California include Animo, Emblem, Hangtime, Isabel Mondavi, M by Michael Mondavi, Oberon and Spellbound. From Italy, are the wines of Arnaldo Caprai, Attems, Bruno Giacosa, Coppo, Dal Forno Romano, Danzante, Donnafugata, Marchesi de' Frescobaldi, Luce della Vite, Masseto, Ornellaia, and Villa Sandi. The Spanish portfolio includes Artadi, Capafons-Ossó, Fillaboa, Leda, Nita, Palacios Remondo and Vall Llach. From Argentina are the wines of BenMarco, Crios, Nosotros and Susana Balbo, with Laurenz V (Austria), and Prinz von Hessen (Germany) completing the portfolio.