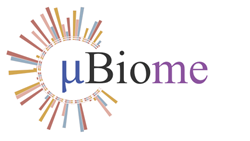 uBiome's mission is to transform research into useful products based on the microbiome. We are pleased to announce the launch of our clinical laboratory.
San Francisco, CA (PRWEB) April 28, 2015
uBiome, Inc. has announced the launch of their CLIA-regulated clinical laboratory to provide clinical tests based on its unique microbial assays.
Founded in 2012, the biotech startup sparked the era of microbiome-based personalized medicine by engaging with the public to provide easily accessible information about their own bodies using the latest in high-throughput DNA sequencing technology for the microbiome. uBiome has gathered millions of data points in collaboration with its citizen scientist participants and built unique bioinformatic and lab automation tools. This data has helped us develop new clinical assays that will allow doctors and patients obtain clinically relevant results. uBiome's CLIA laboratory was licensed in December 2014.
Clinical tests will be ordered by patients in collaboration with doctors. Research participants will still be able to participate in studies of the microbiome (including the gut microbiome, skin microbiome, nasal microbiome, genital microbiome, oral microbiome, interdental microbiome, and others). Clinical tests will be clearly differentiated from research study results. Interested parties can sign up at http://www.ubiome.com/clinical.
"uBiome's mission is to transform research into useful products based on the microbiome. Through our research partnerships with thousands of citizen scientists and dozens of universities, including Harvard, Stanford, and UCSF, we have gathered millions of data points and built a set of tools that have enabled us to create clinical tests for doctors and patients," says Jessica Richman, co-founder and CEO of uBiome.
uBiome will provide a fund for those who cannot afford to purchase clinical tests. Donations will be accepted from both research participants and patients who want to help those in need, and a portion of the proceeds from tests will also go to fund those who cannot afford them. All current and ongoing study participants will receive early access to these tests and other benefits.
The human microbiome has been called the greatest medical discovery of our age. These microbial symbionts are essential collaborators in our health. The correct balance of microbes serves to keep potential pathogens in check and regulate the immune system. Microbes also perform essential functions such as digesting food and synthesizing vitamins. Pathogenic and commensal bacteria play a role in health conditions ranging from autism to yellow fever.
Citizen science, the collaboration between professional scientists and members of the public, allows rapid collaboration on large-scale research questions and translation of the results to practice. According to Dr. Zachary Apte, CTO and co-founder of uBiome, "We are so grateful to our citizen scientist participants for their help in developing new clinical tests and translating research into practice so quickly. We plan to continue working with the public on research studies and then translating the results into inexpensive and useful tests."
uBiome provides current research participants with a catalog of their own microbes, detailing the microbial composition of each sample, what is known about each type of microbe, and the latest scientific research on the role of the microbiome in health, diet and lifestyle. uBiome has received $6.5 million in funding from Y Combinator, Andreesen Horowitz, and other investors.