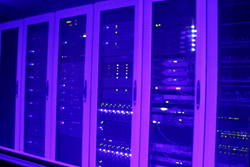 "My focus will be to build tighter alignment between the services and delivery teams through the voice of our customers," said Frank Ball, new Chief Strategist at Corus360.
Atlanta, Ga. (PRWEB) April 29, 2015
Corus360, an IT Solutions Provider based in Norcross, Ga., welcomes their newest addition, Frank Ball, to serve as a Chief Strategist of Networking and Converged Infrastructures. With this role comes various hats, but the biggest impact for Ball will be helping the sales team grow their business and create a North American delivery engine for all practices.
Ball will leverage the deep knowledge base of Corus360 Solution Architects and the Professional Services team to create strategy and execution. These efforts will directly support the Corus360 sales team in delivering the importance of networking, security, and converged infrastructure to drive business outcomes. Business outcomes are shaped by speed and agility, and new vertical business outcomes are led by healthcare, finances, and the Internet of Things. This transformation only occurs with both automation and orchestration, or a software-defined strategy. Corus360 is committed to developing a software-defined strategy to continue evolving at the pace of the overall IT world.
Corus360 is no stranger to Ball, as he has worked with various Corus360 team members numerous times in the past. "This is like coming home to me," said Ball. "I have worked with this team over the last two decades and every time we have accomplished great things for our customers and vendors alike."
Justin Hall, Vice President of Business Development at Corus360, also shares in Ball's excitement. "I am pleased to welcome Frank back home and to have him on my team."
Ball will work hand-in-hand with Solution Architects and Professional Services team members to build pre- and post-sale certifications in Network, Mobility, Security, UC, and Converged practices, with a focus on key strategic manufacturers. These new certifications and relationships will enable Corus360 to scale their capabilities with key partners and segments of their client base.
"Steve Johnson has assembled one of the best teams I have seen in the industry, and I am honored to be working with such a professional group of people," said Ball. "My focus will be to build tighter alignment between the services and delivery teams through the voice of our customers. We will enhance our offering strategies by ensuring we outpace our competitors by providing the strategic solutions our customers are desire."
"As Corus360 continues to grow, our focus is making ourselves valuable and relevant in the eyes of our customers," said Steve Johnson, President of Corus360. "Differentiating ourselves by seeing and meeting business needs is one of our top priorities, and I confidently believe that Frank will take us above and beyond in providing desired and needed solutions."
About Corus360
Corus360 is a technology consulting and solutions company with more than ten years of success delivering infrastructure solutions, recovery, and consulting services that help organizations reduce costs, increase efficiencies, and maximize productivity. We specialize in best of breed infrastructure solutions, IT management consulting, IT staffing, application development, Data Center technologies, disaster recovery, managed services, and enterprise applications. For more information, visit http://www.corus360.com.