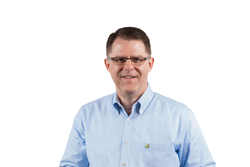 "I am energized every day by the opportunity to help this team realize its dreams for personal and business growth."
Atlanta, Georgia (PRWEB) April 28, 2015
CablesAndKits, a world class provider of Networking Hardware and Fiber Optic, Ethernet, Premise Wiring, and Server Room products announced the appointment of Gary Epp as their President effective April 1st. Gary brings 20 years of senior leadership experience, having most recently served as co-founder and CEO of Shechem Industries, an innovative startup focused on onsite wastewater treatment. He will succeed David Rae, who is retiring in May after a three-year tenure.
"Gary was literally a God-send. As Dave was preparing to transition out of an operations role, we put our heads together to determine what set of skills were best for this role as we moved into the next season as a company", said Craig Hayne, CEO of CablesAndKits. "His operational mastery and desire to teach, coupled with my hyper-creativity and visionary problem-solving are joined by a mutual desire to permanently solve temporary problems. We are both wired to create processes and systems for doing things in a way that is foundational, modular and extensible. In other words, he has the skills, ability, and passion to systematically and sustainably implement my vision for CablesAndKits."
When asked why he chose CablesAndKits, Gary said "I went looking for a visionary owner who instinctively knew that the path forward required finding a servant-minded executive whose complementary talents in operational excellence could help propel their business to the next level. I found a remarkable partner in Craig Haynie. CablesAndKits is poised for the next round of growth, and I am energized every day by the opportunity to help this team realize its dreams for personal and business growth."
Mr. Epp's past experience includes leadership in telecom, environmental, and professional services businesses ranging from a startup to a billion dollar business unit. He also has extensive experience spanning R&D, manufacturing, corporate development, IT, and intellectual property. He served as the VP of Corporate Development & Intellectual Property, and Acting CIO for OFS Fitel while leading a highly complex transition of Lucent Technology's fiber/cable division during the sale to Furukawa Electric. This transition created a new standalone $1.4 billion global company from a centrally managed corporate division in less than eight months.
Gary was a Board Director for two international joint ventures and Vice Chairman of a third, which collectively grew 3X in revenue while operating profits increased more than 10X during his three-year board tenure. He is also a co-author of "Apollo XIII: Principles4Performance" with Apollo XIII mission creator, Jack Williams.
About CablesAndKits
CablesAndKits is a world class provider of Cisco Networking Hardware, a wide range of Cisco replacement parts and accessories, Fiber Optic, Ethernet, and other premise wiring products, Server Room and Data Center infrastructure including Equipment Racks and shelving, power cables and power management products.
As experts in awesome, CablesAndKits offers same day shipping on most products as well as a 100% satisfaction guarantee along with a Lifetime Warranty.