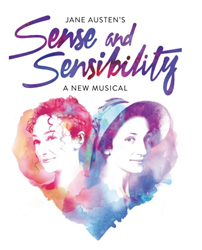 This will be an interesting glimpse into the much anticipated Sense and Sensibility production at the Shakespeare Theater- Ingrid Razny, Owner of Razny Jewelers
Hinsdale, IL (PRWEB) April 29, 2015
On Friday, May 8th, the Friends of the Hinsdale Public Library invite you to Savor Sense and Sensibility with the Chicago Shakespeare Theater (CST). Experience the sets, costumes, and show itself with a behind-the-scenes look at the new musical adaptation with CST's Creative Producer Rick Boynton and Director of Institutional Advancement Brook Flanagan as they discuss all the trials, triumphs and thrills associated with bringing a new work to life. Guests will be entered into a drawing for tickets to "Sense and Sensibility" with a private behind-the-scenes tour at the Chicago Shakespeare Theater Navy Pier. Following the program, enjoy a Jane Austen themed reception featuring wine and hors d'oeuvres from the era, an interactive station for personal silhouettes, music, and more.
Razny Jewelers is proud to support the Hinsdale Library and The Chicago Shakespeare Theater. They will be onsite the night of the benefit displaying jewelry representing the Jane Austen Era. The Razny Family has also generously donated four tickets to the production "Sense and Sensibility" to be raffled off the night of the event.
Tickets are available at two levels of pricing. For the presentation, ticket drawing, and reception, tickets are $50 per person. To attend the reception only (from 8:00 pm-9:00 pm), tickets are $30 per person. Visit http://www.hinsdalelibrary.info to purchase tickets. Proceeds from this event are used to support Library programs, services, and materials.
Chicago Shakespeare Theater, Razny Jewelers and Whole Foods Market Hinsdale are sponsors of the event.
About Razny Jewelers:
Razny Jewelers is family owned & operated. The Razny Family represents the world's top brands and offers custom creations. For over 60 years, Razny Jewelers has defined the essence of what a fine jewelry store should be to their clientele. Razny Jewelers is dedicated to the best combination of old-world and modern values. They are one of the only jewelers in the Chicago area that fabricates custom creations truly by hand. With several bench jewelers on staff, custom jewelry remains their specialty. Their careful attention to perfection & unrivaled craftsmanship turns dreams into reality. Razny Jewelers' integrity, honesty & commitment to unparalleled personal service bring their customers back time after time.