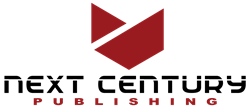 We're proud to have such a talented author in the leadership genre on board here at Next Century Publishing.
(PRWEB) April 28, 2015
During her 27-year career in financial services, Betty Uribe has held executive-level positions in retail banking, business banking, and strategic planning. She has also owned several businesses in California and South America. In her current position at CB&T, Betty is executive vice president and leads the Greater Southern California Division, which includes branches and business lending teams.
Betty has teamed up with Next Century Publishing to publish her first book whose Working book title is – 'Values Based Leadership'. The content of this book is based on Betty's dissertation from Pepperdine University. The content is so rich that it is being reproduced into book-form for the masses. Within this she will cover the evolution of leadership theories, leadership in financial services/military/ and entrepreneurial organizations.
Next Century Publishing:
Next Century Publishing is a world leader in book publishing, book marketing, and providing authors with the best platforms for success. NCP is a cutting-edge publisher that refuses to accept the status quo. The game has changed, and today's authors have more choices than ever. NCP utilizes the latest in social media and technology to increase readership, book sales, and bottom-line profits for its authors. The company is truly unique in that both independent publishing and full-royalty publishing are offered under one label.