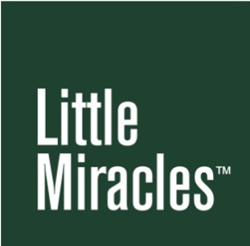 London, England (PRWEB) April 29, 2015
The unique tea, superfruit and ginseng fusions known as UK-based Little Miracles™ have made a glamorous debut into the U.S. vitality drink market. Housed in bold, fashionable packaging and made with natural ingredients, the drinks are the latest to break into the organic beverage scene.
According to the U.S. Department of Agriculture, the organic industry is continuing to grow at a steady pace with over 25,000 certified organic operations in more than 120 different countries around the world (USDA, 2014). Little Miracles is part of this growth with its award-winning collection of five sophisticated flavors: Lemongrass Tea and Ginger; Black Tea and Peach; Green Tea and Pomegranate; White Tea and Cherry; and the newest, Rooibos Tea and Elderflower/Berry.
Citing a 2014 Roper poll, 40% of Americans said organic will be a bigger part of their diet, and 63% say they already buy organic foods and beverages (Organic food market, 2014). Since Little Miracles superfruit juice blends have emerged into the U.S. organic market, it is easier for this large demographic to reach for a daily drink that revitalizes and refreshes their day.
"Each Little Miracles flavor is powered by Panax ginseng, so people don't experience a spike and crash effect. Sustained energy is also possible because the products contain no added white sugar," said Bob Groux, U.S. CEO of Little Miracles. "This makes Little Miracles appeal to today's consumers who are demanding fresh, pure beverages."
Little Miracles is certified organic by QC & I and boasts the USDA Organic symbol on each of its bottles. Defined as a labeling term that indicates that the food has been produced through approved methods, organic products are created to integrate cultural, biological, and mechanical practices that "promote ecological balance and conserve biodiversity." This means they don't include synthetic ingredients or genetic engineering (National organic program, 2012) – important key factors that today's generation are looking for when purchasing their foods and beverages.
Little Miracles provides a healthy pick-me-up with less than 90 calories per bottle. Each 11 oz. drink in the Little Miracles collection is free from artificial colors, flavors and harmful additives, giving consumers the pure refreshment they are demanding.
Customers on the West Coast and East Coast can find Little Miracles at the following locations:
West Coast
Sprouts
Fresh & Easy
Andronico's
Draeger's Supermarket
Oliver's Market
Whole Foods – Pacific Northwest
Mother's
Lassens
East Coast
Shaw's
Stop & Shop
Giant stores
Kings
For more information about Little Miracles, visit DrinkLittleMiracles.com. For interviews or product samples, please contact the names listed at the bottom of the release.
References
1. USDA announces growth of U.S. organic industry and additional USDA support available with new farm bill. United States Department of Agriculture. March 20, 2014. Retrieved from http://www.usda.gov/wps/portal/usda/usdamediafb?contentid=2014/03/0043.xml&printable=true&contentidonly=true
2. US organic food market increases. Organic Consumers Association. July 9, 2014. Retrieved from http://www.organicconsumers.org/old_articles/Organic/marketincrease73001.php
3. National organic program. United States Department of Agriculture Agricultural Marketing Service. October 17, 2012. Retrieved from http://www.ams.usda.gov/AMSv1.0/ams.fetchTemplateData.do?template=TemplateC&navID=NationalOrganicProgram&leftNav=NationalOrganicProgram&page=NOPConsumers&description=Consumers&acct=nopgeninfo%20http://supermarketnews.com/retail-financial/retailers-warned-2015-game-changers
About Little Miracles
Little Miracles, headquartered in London, is a global organic beverage brand with distribution in 25 European countries and in the U.S. Its full line of organic fusions of teas and superfruit juice were developed with consumer health and well-being in mind. Made with carefully selected Panax ginseng in its purest form and sweetened with organic agave, all Little Miracles drinks are 90 calories or less per serving and free from artificial colors, flavors and sweeteners.
MEDIA CONTACTS:
Alexandra Salazar
McFadden/Gavender
O: (520) 882-6262
M: (603) 801-9398
alexandra(at)mcfaddengavender(dot)com
Christina Thompson
McFadden/Gavender
O: (520) 882-6262
M: (623) 229-2597
christina(at)mcfaddengavender(dot)com
Website:
DrinkLittleMiracles.com
###