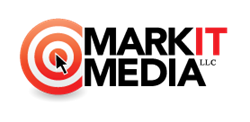 Scottsdale, Arizona (PRWEB) April 28, 2015
Business Cards: Creating a great first impression.
Handing out a business card is often the first impression people take of your business, so you need to get it right. Good photographs or artwork to create custom business cards can help, and Markit Media makes the design and printing process easy.
Markit Media's business Cards are double sided, printed in full color at no extra cost, and available in short print runs if necessary. There's a choice of premium paper for business cards too, as well as gloss, 100% recycled, or a smooth matte laminate.
With an extensive variety of business cards options, there are many ways business cards can be personalized. Some of the options offered by Markit Media include standard 3.5" X 2" Cards printed on 16pt stock and UV coated on both sides, rounded corners die cutting, silk cards, plastic cards, metal cards, decorative foil, spot UV, and Akuafoil. Each of these options provide a unique opportunity to make a positive first impression with each card representing the client's identity and brand.
The design team at Markit Media provides professional custom design for a wide variety of business card printing options. When clients of Markit Media require a unique creative design that speaks to the client's brand and identity, the design team at Markit Media will work closely with the client to ensure complete satisfaction of each design and material. Each business card is produced on top-of-the-line presses, making Markit Media's business cards a fast turn-around at an unbelievable price while using the highest quality of material.
Professional business card design impresses customers and yields better results with lasting impressions than poor quality design. The Markit Media design team proudly services the valley cities of Scottsdale, Tempe, Chandler, Mesa, Gilbert, Glendale, and all surrounding cities including other major cities and surrounding areas around the country. Hire the professional design team at Markit Media to create impressive works of art for each custom design that speaks to each client's unique business identity.
Markit Media, a full service marketing and web design firm located in the heart of Old Town Scottsdale, provides professional designed business cards and advertisements using state of the art software.